The Tesla Motors stock price climbed 1.5% in early morning trading today (Thursday) after news broke that Tesla Motors Inc. (Nasdaq: TSLA) met with government officials in Chile for a proposed business opportunity, according to Reuters.
Tesla wants to work with state copper miner Codelco to create a new lithium venture. The batteries in Tesla vehicles rely heavily on lithium, and Reuters reports that the largest known deposits of lithium straddle salt flats in Chile, Argentina, and Bolivia.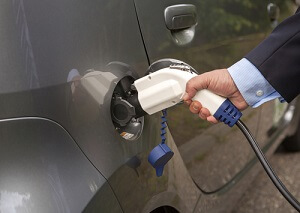 Codelco is currently the largest copper-producing company in the world, but has no stakes in lithium. With copper prices at six-year lows, this potential partnership could help the company pivot to more profitable endeavors.
For Tesla Motors, access to a large supplier of lithium is crucial for the company to expand its production...
By 2025, market intelligence company SignumBox estimates that lithium demand will exceed supply. A partnership with Codelco would not only help sustain Tesla Motors' current needs, but it would also provide Codelco and other companies an incentive to search for new supplies of lithium.
Along with the potential lithium venture, CEO Elon Musk has been preparing Tesla Motors for increased production by hiring more engineers.
Musk sent out a tweet on Nov. 19 that said, "Ramping up the Autopilot software team at Tesla to achieve generalized full autonomy." This is a great news for Tesla Motors stock and its shareholders, as increased production will lead to increased revenue.
Today's news provides relief for Tesla Motors stock shareholders. Because investors have been dealing with negative news from the company the last two weeks...
On Nov. 20, Tesla Motors announced it was recalling 90,000 Model S sedans because of seat belt issues. On that same day, authorities in Hong Kong declared Tesla's auto-driving feature illegal. According to news outlet Quartz, Tesla did not go through the city's regulatory process.
Despite some of the recent setbacks, Money Morning Technical Trading Specialist D.R. Barton is very bullish on TSLA stock long term.
And today's news is just the latest bullish catalyst for Tesla Motors stock...