Our first round of best stocks to buy now for the New Year highlights some of the best opportunities of 2018. All these stocks give you the chance to double (or triple, or more) your money and make this another profitable year for you.
Here's a look at the companies behind our best stocks to buy.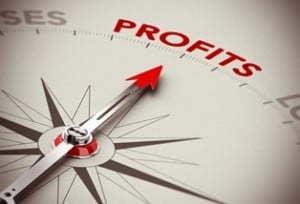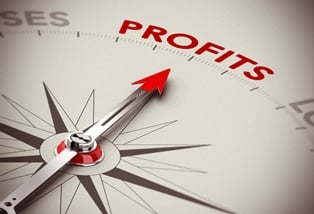 As manufacturing automation increases in China, a secretive robotics company in Japan stands to make out handsomely.
Just 15 years after the first human genome was sequenced, one company is revolutionizing healthcare by making it as cheap as a new pair of shoes.
There's no reason you can't profit off the Retail Ice Age, as one highly profitable company helps retailers stay competitive in a harsh environment.
Bitcoin is in a modern-day gold rush, and we've got a "pick-and-shovel" play that allows you to profit off the craze without risking your money on Bitcoin itself.
Now, for our four latest best stocks to buy now...
Best Stocks to Buy Now No. 1: Not Even 007 Can Stop This Company's Global Takeover, and That's Good News for Your Portfolio
As China continues to grow at a rapid pace, one of the best stocks to take advantage of it is from Japan.
That's because China's increasing economic activity is making the country's businesses more and more reliant on robotics. And one of the top robotics companies in the world is headquartered in a heavily wooded area at the foot of Mt. Fuji.
This company is so secretive that Fortune once compared its founder to a villain from a James Bond movie.
As we've written before, a robot invasion is nothing to fear. That's good news, because the signature yellow industrial robots from Fanuc Corp. (OTCMKTS: FANUY) are already well on their way to taking over the world.
"Fanuc might just be the single most important manufacturing company in the world right now."
As Joshua Hunt reported for Bloomberg in October, Fanuc's robots are the go-to option in China for manufacturing, automobile assembly and painting, and all sorts of sorting and food prep tasks. The company's Robodrill model has been responsible for creating the metal casing on Apple's smartphones going back to the iPhone 4.
"Fanuc might just be the single most important manufacturing company in the world right now," Hunt wrote, "because everything Fanuc does is designed to make it part of what every other manufacturing company is doing."
As Money Morning Chief Investment Strategist Keith Fitz-Gerald put it, "Chances are good that you've got something Fanuc 'made' in your house or your pocket right now."
Don't Miss This Shot at a $78,000 Windfall: This tiny firm is about to make the entire world wire-free. As its game-changing technology revolutionizes the global power structure, its stock could hand investors a massive return...
China installed 90,000 new industrial robots in 2016, according to the International Federation of Robotics, a 30% increase from the year before. Yet its ratio of robots to workers still pales in comparison to that of the United States, Japan, and South Korea.
That means you can expect a continued windfall for Fanuc, which already boosted earnings last quarter by 33% from a year earlier.
Currently trading for less than $30, FANUY is a bargain - for now.
Best Stocks to Buy Now No. 2: The Most Advanced Medical Science Will Soon Cost Less Than a Smartphone Thanks to This Genetics Pioneer
After the first human genome was sequenced in 2003, replicating the feat cost about a million dollars. By 2013, one leader in genetic analysis had gotten it down to $4,000.
Today, that company can perform an entire human genome sequencing for $1,000, and according to Forbes, it's not far away from being able to do it for just 1/10th of that.
Launched in 1998, Illumina Inc. (Nasdaq: ILMN) is tapping into an industry that, according to Mordor Intelligence, will grow 50% to be worth nearly $60 billion by 2021. It's called "precision medicine."
Precision medicine is a model for delivering customized healthcare based on a patient's genetics and other physiological characteristics.
This practice can optimize results and lower costs - especially when genetic sequencing only costs $100. That's probably why Congress was willing to put $215 million into precision health initiatives in 2016.