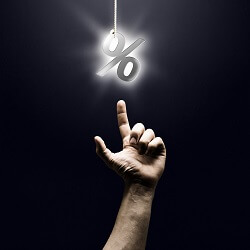 It's been widely suggested that the U.S. Federal Reserve may raise interest rates this coming December.
But the recent emergence of major geopolitical events could materially change this Fed rate hike forecast...
Just in November, tragic Paris attacks, Japan's re-emergent recession, and a continued crash in commodities prices have raised geopolitical tensions worldwide.
Money Morning Chief Investment Strategist Keith Fitz-Gerald spoke to Stuart Varney yesterday (Nov. 16) on FOX Business' "Varney & Co." to offer his latest insight on the FOMC's pending decision.
"There is some speculation this morning that the Federal Reserve will not be raising rates in December," Varney said. "What do you make of the Fed?"
Fitz-Gerald explained to Varney that not raising rates would, indeed, be the logical thing to do.
But as we all know, the Fed doesn't always do the "logical thing"...
Here's more of Fitz-Gerald's Fed rate hike forecast that you won't want to miss, including the three upcoming crises that factor into Janet Yellen & Co.'s decision...
Fed Rate Hike Forecast: Decision Dependent on These 3 Crises
Follow us on Twitter
@moneymorning
or like us on
Facebook
.
The Fed's Transparency Problem: Over the past two decades, the Federal Reserve has tried to evolve from an absolutely secretive institution to one committed to transparency. But it isn't working. In fact, the more the Fed tries to explain itself, the worse the problem gets. Here's why...