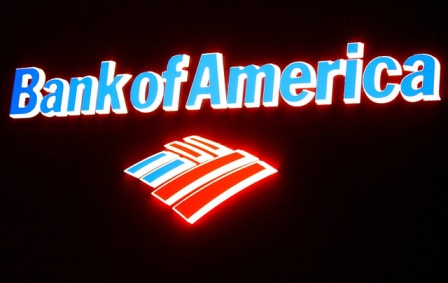 Bank of America Corp. (NYSE: BAC) reported Q2 earnings this morning (Wednesday) that were dragged down by mounting litigation costs in addition to a decline in mortgage originations.
Second-quarter earnings from big banks have so far mostly surpassed estimates, but investor reactions have been mixed.
Wells Fargo & Co. (NYSE: WFC) kicked off Q2 bank earnings season on Friday. The fourth-largest U.S. bank by assets managed to boost earnings and meet analyst estimates by ramping up its credit card and car-lending units. The move offset a dip in its mortgage arm. Shares were modestly lower following the report - although Wells didn't deliver any surprises, its numbers failed to impress.
Citigroup Inc. (NYSE: C) posted better than expected earnings on Monday. The New York-based bank reported a profit of $181 million, or $0.03 per share, in Q2. Stripping out a $3.8 billion charge related to a deal with the U.S. Department of Justice, Citi's earnings per share (EPS) of $1.24 topped the $1.05 analysts projected. Shares ended the day up $1.42, or 3%, to $48.42.
JP Morgan Chase & Co. (NYSE: JPM) on Tuesday reported Q2 EPS of $1.46 versus $1.29 expected by analysts. Revenue for the largest U.S. bank came in at $25.3 billion versus consensus estimates of $23.86 billion. Shares finished the day at $58.27, up $1.98, with volume at a 3-month high.
Finally, Goldman Sachs Group Inc. (NYSE: GS) also posted a strong earnings beat on Tuesday. The investment powerhouse particularly impressed with a sharp rise in its investing and lending units. Goldman shares jumped 1.69% to $169.98 on the news.
Wednesday brought numbers from some key sector players, including beleaguered Bank of America (NYSE: BAC) and a couple major regional banks.
Let's first take a closer look at how BofA fared and how reported Q2 earnings affected BAC stock today...