Best stocks to buy for the week ending Sept. 5, 2014: Last week for Money Morning Members, we highlighted seven stocks - five of which hail from the profit-rich tech sector.
Two of our tech stock picks have more than tripled and quadrupled the S&P 500's 8% return this year - and both have plenty of room left to run. One pick hails from the 3D printing market that's expected to quadruple within the next four years. And another is the one tech stock our Defense & Tech expert recommends readers buy now - and never sell.
We also gave readers two precious metal plays and 10 dividend stock picks.
You can find all of last week's tips and recommendations here in our newest list of the best stocks to buy now.
Money Morning's Latest "Best Stocks to Buy" List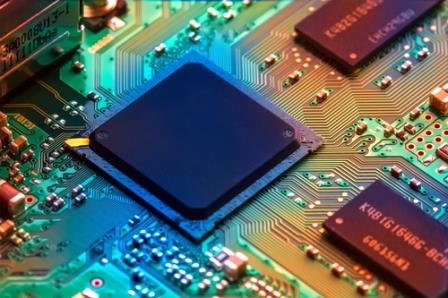 Apple's (Nasdaq: AAPL) next big move is setting up another tech stock for huge gains... It's a semiconductor company that AAPL is working with to make specialized chips for the new iPhone 6 and the Apple Watch, both of which were unveiled on Tuesday. Money Morning Executive Editor William Patalon first recommended the stock in May 2012, and it's gone up 195% since then - and with Apple's combined iPhone sales of 78 million uni ts in the most recent two fiscal quarters, the pick could easily soar even higher. "The Dutch chipmaker could be in for quite a ride over the long haul," Patalon said.
The tech sector is ripe with investment opportunities with huge upside. Take, for example, the mobile revolution. According to one report, sales by the world's 500 leading mobile commerce retailers will reach $84 billion in 2014 - that's an 80% increase from 2013. There's also the semiconductor industry. Forecasters at the World Semiconductor Trade Statistics service organization estimate that the worldwide chip market will have sales of $325 billion in 2014, up 6.5% from last year. "When you consider the daily advances we see in cloud computing, biotech, miracle materials, and Big Data, tech is definitely a 'target-rich environment,'" Money Morning Defense & Tech Specialist Michael A. Robinson said last week. With so many tempting tech investments to choose from, investors may not know where to start. Robinson helped readers by identifying the one tech stock he recommends they buy now - and never sell...
3D printing technology has been around for a few years now, but it's still a rapidly growing field. According to a March report from tech analysis firm Canalys, the 3D printing market (including printer sales, materials, and associated services) brought in $2.5 billion globally in 2013. In 2014, that number's expected to grow to $3.8 billion - and it'll more than quadruple to $16.2 billion by 2018. That's why 3D printing has so much potential to hand tech investors outsized gains. Last week, Robinson told readers there's one company in 3D printing that's "poised for a fresh breakout." It already has more than 400 patents, and it partnered up with Google (Nasdaq: GOOG, GOOGL) last year on a groundbreaking project that's set to debut in 2015...
Two tech stocks are crushing the S&P 500 Index this year. One is up 26% - a little more than double the S&P 500's 8% return. The other is up 34%, just short of triple the S&P 500's gains. And both just underwent management shakeups, are expanding into big growth industries like wearable tech and mobile, and are forging key partnerships. Robinson told readers last week that both still have plenty of upside ahead and now is "a great time to get in on these tech stocks to buy"...
In the week ending Aug. 29, 17 companies boosted their dividend payouts. Regional banks dominated this pool. Among others, Bank of Nova Scotia (NYSE: BNS) boosted its quarterly dividend 3.1% to $0.60 a share for a 3.66% yield, and Old Line Bancshares Inc. (Nasdaq: OLBK) juiced its quarterly dividend a penny to $0.05 a share for 1.34% yield. We highlighted for readers all 17 dividend boosts here...
Bonus content: On Sept. 4, the European Central Bank (ECB) lowered its interest rates in a continued attempt to jump-start the economy. While European stocks and bonds rallied following the announcement, the euro weakened - by Sept. 7, it was off 7.5% from its 52-week high of $1.3993. Money Morning Special Contributor Michael E. Lewitt expects the euro to fall even further as the ECB works to stimulate the Eurozone and the U.S. Federal Reserve finishes out its bond-buying policy. He recommends this play "for some near-term profits"...