If you can't beat 'em (or manipulate 'em), then don't join 'em.
That's the new Wall Street mantra, as evidenced by happenings in the "price fixing" world.
Talk about irony. "Fixing" or "fix" are Wall Street terms used to describe how benchmarks are priced on hundreds of instruments, from the Libor and other foreign currency exchange rates to gold, silver, and swaps.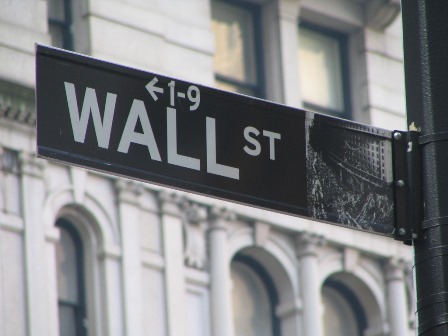 In all fairness, "fix" didn't start out as a Wall Street term.
It's been around, but Wall Street eagerly joined 'em.
Now, join me as I tell you all about this fix we're in...
Price Fixing's Downfall
Most stocks trade on exchanges, and their prices are determined by those trades, and so the closing price of a stock is generally the last price at which it traded. On the other hand, benchmarks (not including stock-market benchmarks) are "fixed."
Take the Libor, for example - it's fixed. The London Interbank Offered Rate is actually a series of interest-rate benchmarks in different currencies for different durations.
The Libor is the most widely used interest-rate benchmark in the world. Interest rates on all kinds of loans are based on Libor plus some additional "spread" above the base Libor rate.
But Libor itself isn't determined on any exchange, or where loans are traded over the counter, or necessarily by any actual transactions. Libor is fixed by a fixing panel.
That means the select, small panel of bankers who trade Libor (interest-rate traders) get together, through computers (for some instruments, sometimes by phone), and fix, which means determine or price, benchmarks. Those benchmarks are then used for valuation purposes, including pricing trade blotters and balance sheet assets, for loan pricing, and to trade against.
While the methodologies used to determine fixes are different, in all cases where benchmarks are fixed by panels, the input of the bankers is what results in the output.
But here's where things get a little... funny.
Join the conversation. Click here to jump to comments…
About the Author
Shah Gilani boasts a financial pedigree unlike any other. He ran his first hedge fund in 1982 from his seat on the floor of the Chicago Board of Options Exchange. When options on the Standard & Poor's 100 began trading on March 11, 1983, Shah worked in "the pit" as a market maker.
The work he did laid the foundation for what would later become the VIX - to this day one of the most widely used indicators worldwide. After leaving Chicago to run the futures and options division of the British banking giant Lloyd's TSB, Shah moved up to Roosevelt & Cross Inc., an old-line New York boutique firm. There he originated and ran a packaged fixed-income trading desk, and established that company's "listed" and OTC trading desks.
Shah founded a second hedge fund in 1999, which he ran until 2003.
Shah's vast network of contacts includes the biggest players on Wall Street and in international finance. These contacts give him the real story - when others only get what the investment banks want them to see.
Today, as editor of Hyperdrive Portfolio, Shah presents his legion of subscribers with massive profit opportunities that result from paradigm shifts in the way we work, play, and live.
Shah is a frequent guest on CNBC, Forbes, and MarketWatch, and you can catch him every week on Fox Business's Varney & Co.