If you can't beat 'em (or manipulate 'em), then don't join 'em.
That's the new Wall Street mantra, as evidenced by happenings in the "price fixing" world.
Talk about irony. "Fixing" or "fix" are Wall Street terms used to describe how benchmarks are priced on hundreds of instruments, from the Libor and other foreign currency exchange rates to gold, silver, and swaps.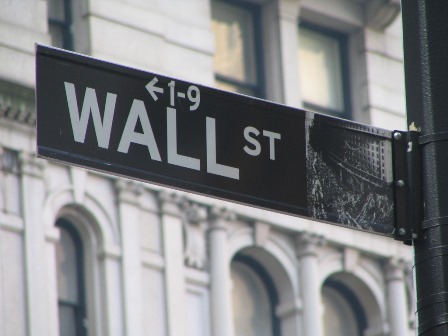 In all fairness, "fix" didn't start out as a Wall Street term.
It's been around, but Wall Street eagerly joined 'em.
Now, join me as I tell you all about this fix we're in…
Price Fixing's Downfall
Most stocks trade on exchanges, and their prices are determined by those trades, and so the closing price of a stock is generally the last price at which it traded. On the other hand, benchmarks (not including stock-market benchmarks) are "fixed."
Take the Libor, for example – it's fixed. The London Interbank Offered Rate is actually a series of interest-rate benchmarks in different currencies for different durations.
The Libor is the most widely used interest-rate benchmark in the world. Interest rates on all kinds of loans are based on Libor plus some additional "spread" above the base Libor rate.
But Libor itself isn't determined on any exchange, or where loans are traded over the counter, or necessarily by any actual transactions. Libor is fixed by a fixing panel.
That means the select, small panel of bankers who trade Libor (interest-rate traders) get together, through computers (for some instruments, sometimes by phone), and fix, which means determine or price, benchmarks. Those benchmarks are then used for valuation purposes, including pricing trade blotters and balance sheet assets, for loan pricing, and to trade against.
While the methodologies used to determine fixes are different, in all cases where benchmarks are fixed by panels, the input of the bankers is what results in the output.
But here's where things get a little… funny.
Join the conversation. Click here to jump to comments…
About the Author
Shah Gilani is the Event Trading Specialist for Money Map Press. In Zenith Trading Circle Shah reveals the worst companies in the markets - right from his coveted Bankruptcy Almanac - and how readers can trade them over and over again for huge gains.Shah is also the proud founding editor of The Money Zone, where after eight years of development and 11 years of backtesting he has found the edge over stocks, giving his members the opportunity to rake in potential double, triple, or even quadruple-digit profits weekly with just a few quick steps. He also writes our most talked-about publication, Wall Street Insights & Indictments, where he reveals how Wall Street's high-stakes game is really played.