This may be old news, but as far as history goes, a lot of us forget it.
And you know what happens then – we're doomed to repeat it.
What I like about people forgetting history are the trading and investing opportunities that pop up when I can see the past coming back to haunt us before others do.
So, today I'm going to share the latest twist on some old news. If you want to make some money on it, stay tuned.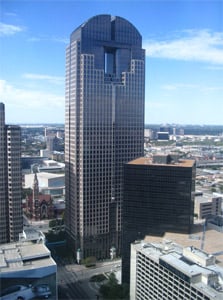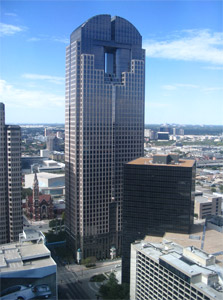 I'll show you what I'm going to do, and I'll let you know when I start doing it…
Bear Hunting
Here's the history you may have forgotten.
The Too Big to Fail (TBTF) banks were all going strong in 2007. Then, in 2008, all of a sudden they weren't.
In 2007, Bear Stearns was the seventh-largest global investment bank and securities trading company in the world. In July 2007, two of its hedge funds began having lots of trouble and ended up sinking like stones in the vast mortgage-pool black hole they were betting heavily on.
While a lot of people think that was the beginning of the end for Bear, it didn't have to be.
Fast-forward to March 14, 2008. Bear Stearns was, by most accounts and legitimate accounting methods, totally insolvent. But the U.S. Federal Reserve agreed on that day to provide Bear a 28-day, $25 billion loan to get its act together.
The very next day the folks at the New York Fed said, "Never mind, we're not helping you." And one day after that, the New York Fed essentially funded with $29 billion JPMorgan Chase & Co. (NYSE: JPM)'s $2 a share buyout of Bear. For its part, JPM put up a whopping $1 billion and got all kinds of protection against any losses.
As far as TBTF goes, Bear's stock was trading at $172 in January 2007 and at $93 in February 2008.
And a month later, JPMorgan Chase pays $2/share to buy all of Bear's assets?
To be fair, a subsequent class-action suit forced JPM to raise its price to $10/share. Not out of generosity, but to minimize shareholder suits in the future.
The Second Victim
Fast-forward again to the fall of 2008, and like déjà vu all over again, Lehman Brothers followed Bear Stearns into the toilet. Only this time nobody was there to pick it up.
The fourth-largest investment bank in the United States died an ugly death.
The Lehman story is even more interesting than the Bear story. But this isn't about stories.
The truth is that both Bear and Lehman were systematically exterminated.
They were both gang-tackled (I'd like to use another phrase here, but my publisher won't let me) by their competitors to eliminate them from the shark tank that was getting crowded by them getting too big to compete easily against.
Who led this band of murderers? Goldman Sachs Group Inc. (NYSE: GS), of course.
There's so much information out in the public domain that there's no refuting it. The only thing that isn't out there is a book that brings all the pieces together and tells the whole truth.
Former Goldman men were running the New York Federal Reserve and the U.S. Treasury. And a former Goldman man was guiding JPMorgan Chase's backroom deals.
Join the conversation. Click here to jump to comments…
About the Author
Shah Gilani is the Event Trading Specialist for Money Map Press. In Zenith Trading Circle Shah reveals the worst companies in the markets - right from his coveted Bankruptcy Almanac - and how readers can trade them over and over again for huge gains.Shah is also the proud founding editor of The Money Zone, where after eight years of development and 11 years of backtesting he has found the edge over stocks, giving his members the opportunity to rake in potential double, triple, or even quadruple-digit profits weekly with just a few quick steps. He also writes our most talked-about publication, Wall Street Insights & Indictments, where he reveals how Wall Street's high-stakes game is really played.