Most investors focus exclusively on buying stocks in an attempt to capture huge returns. That's too bad, because it means they restrict themselves to half the opportunities available to them.
I bring this up because markets move up AND down, which means there is plenty of profit potential to be had in both directions.
George Soros, for instance, is reported to have made $1 billion in a single trade that famously almost broke the Bank of England in 1992.
John Paulson made billions from the housing crisis when it hit by betting against the grain.
Doug Kass of Seabreeze Partners is famous for bucking conventional wisdom on seemingly mighty companies and laughing all the way to the bank.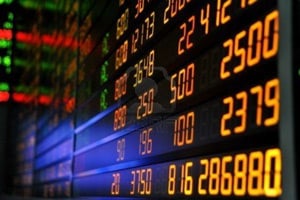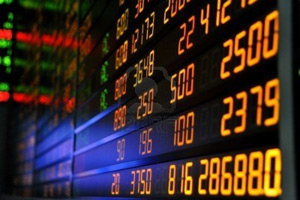 That's why shorting is one of the first tactics I shared with you in my Total Wealth publication.
Obviously, shorting stocks isn't for everybody – it takes a lot of guts and more than a little conviction to do it profitably. Not to mention a whole lot of discipline. But done right, it can really boost your profits.
Here's how to profit from the five scariest stocks on Wall Street… without owning them.
My Favorite Stocks to Short This Year
I've already mentioned that shorting stocks takes guts and more than a little discipline.
That's because corporate CEOs, desperate hedge fund managers, and hyper-active day traders will test your conviction and, in the process, try to make the shorting process as painful for you as it will ultimately be for them when they lose out.
Don't be put off.
Shorting, by its very nature, means you are seeing things that others are not, especially if the broader investment community is still willing to sing their praises, as is the case with every single one of my choices today.
The numbers in the five sickly stocks I've uncovered today, for example, paint a very stark picture.
That's how you know you've got a winner… because the company you're shorting is a loser.
Just take a look at the first one on my list…
Join the conversation. Click here to jump to comments…
About the Author
Keith Fitz-Gerald has been the Chief Investment Strategist for the Money Morning team since 2007. He's a seasoned market analyst with decades of experience, and a highly accurate track record. Keith regularly travels the world in search of investment opportunities others don't yet see or understand. In addition to heading The Money Map Report, Keith runs High Velocity Profits, which aims to get in, target gains, and get out clean, and he's also the founding editor of Straight Line Profits, a service devoted to revealing the "dark side" of Wall Street... In his weekly Total Wealth, Keith has broken down his 30-plus years of success into three parts: Trends, Risk Assessment, and Tactics – meaning the exact techniques for making money. Sign up is free at totalwealthresearch.com.