Energy stocks had a horrible 2014. Since March 24, 2014, the overall energy sector has dropped 11% while the S&P 500 index is up almost 13%.
Because of slowing demand and an uptick in U.S. shale production, oil prices have plummeted over 50% since last June. And the industry's performance actually worsened as 2015 started. On March 23, Brent crude fell to $54.74 per barrel. West Texas Intermediate fell $0.94 to $45.56.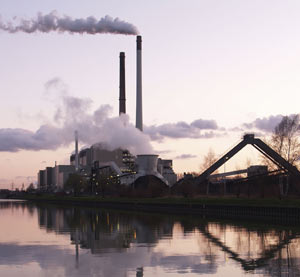 But oil will head higher. Money Morning Global Energy Strategist Dr. Kent Moors expects to see it rise to about $58 a barrel here in the United States by late August, $65 a barrel in London. He believes an inevitable mergers and acquisitions (M&A) cycle will create a competitive market environment. The large American operating companies will look to buy the smaller, highly leveraged firms as assets.
Sign up for SMS so you never miss special events, exclusive offers, and weekly bonus trades.
Plus, Moors says, "while some new shorts are emerging (indicating a near-term downward pressure in prices), the broader market is still moving into long positions, a calculation by traders that prices will be moving up."
This leaves some of the biggest high-yield energy stocks on sale - so investors can grab some shares for a bargain and collect dividends.
Here are three we like now:
3 Energy Stocks with High Yield
Royal Dutch Shell Plc. (NYSE ADR: RDS-A) operates an independent global gas and oil company. It extracts crude oil, natural gas, and natural gas liquids. As of March 23, RDS has a dividend yield of 6%. The company has averaged its volume at 4.3 million shares per day over the past 30 days. Currently, its market cap is $196.2 billion. Money Morning's Global Energy Strategist Dr. Kent Moors told his readers last month that energy stocks paying dividends like Royal Dutch Shell are a good buy now. "While the turnaround in oil stock fortunes might be delayed, a solid 'play' in the interim would be to focus on stocks with secure dividends to boost returns until they inevitably rally," said Moors.