Best Cheap Stocks to Invest In Now
The top 10 cheap stocks to invest in so far this year offer plays in several different sectors, but they all have something in common. While the major benchmarks are basically flat for the year, these cheap stocks have logged meteoric gains.
Investing in cheap stocks can be risky. For example, stocks that trade on the Over-the-Counter Bulletin Board or Pink Sheets are not required to report the same financial information as the major indexes.
We have identified 10 cheap stocks to invest in that all trade on the Nasdaq or New York Stock Exchange. Find out what stocks you should add to your watch list with this report.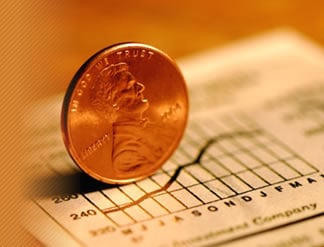 The Best Cheap Stocks to Invest in Under $10
Oversold and undervalued stocks offer some of the best profit opportunities on the market.
That's why we've picked the three best cheap stocks under $10 to buy today.
Whether these cheap stocks are part of untapped market, have been beaten down after a slight earnings miss, or are being unjustly lumped in with an underperforming industry, these stocks are trading at discount. And they all offer double-digit profit opportunities.
Monster Beverage Corp. (Nasdaq: MNST) is a perfect example. MNST stock traded under $10 for the first five months of 2004. But as the premiere name in the energy drink market, MNST stock soared. One year later, it had gained 250% and traded over $35. By July 2006 it traded over $101 per share. That's a gain of more than 900% in just over two years. MNST shares are worth more than $136 each.
On the hunt for the next MNST, we found three of today's best cheap stocks under $10…
Marijuana Penny Stocks: Three Cheap Stocks that Cost Investors $23.3 Billion in 2014
Criminals have taken full advantage of the burgeoning marijuana industry – which grew from $1.5 billion in 2013 to $2.7 billion in 2014.
Investors in marijuana penny stocks lost a whopping $23.3 billion in 2014 alone.
Two factors make penny stocks more risky than other stocks.
First, they do not meet rigorous requirements of the New York Stock Exchange or other large exchanges. Instead, they're listed on dealer networks like OTC Markets – which have fewer listing standards.
Second, penny stocks trade for less than five dollars. The low price makes penny stocks extremely volatile.
Here's how scammers used pot stocks to swindle investors out of billions – and which three cost investors most…
The Best Penny Stocks to Buy for 2015
The best ways to succeed at penny stock investing are to find solid companies and review stocks for obvious scams.
Those are the first steps we took when compiling the list of the best penny stocks to buy for 2015.
You see, penny stock investing is full of risks. Shell companies masquerade as profit machines. Pump-and-dump scams can leave investors penniless. And over-the-counter (OTC) and Pink Sheets stocks don't report financial information.
You won't find any of that here. These five cheap stocks to invest in all trade on the New York Stock Exchange or Nasdaq. They have strong 2015 guidance figures. Some operate in a high-growth industry.
These cheap stocks don't trade for fractions of a penny. But they also won't liquidate after selling all of their worthless shares to unwitting investors.
With that said, here are the guidelines we followed to pinpoint these penny stock winners for 2015…
Investopedia.com Defines Penny Stocks
: A stock that trades at a relatively low price and market capitalization, usually outside of the major market exchanges. These types of stocks are generally considered to be highly speculative and high risk because of their lack of liquidity, large bid-ask spreads, small capitalization and limited following and disclosure. They will often trade over the counter through the OTCBB and pink sheets.