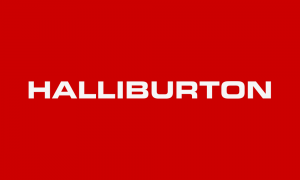 The Halliburton stock price moved higher today (Tuesday) despite a new report from Reuters that Halliburton Inc. (NYSE: HAL) has begun laying off oil workers at its branch in Williston, N.D.
The world's No. 2 oilfield services (OFS) provider blamed the plunge in oil prices for the job cuts and has yet to provide the specific number of employees affected. WTI crude oil prices have fallen 26% in the last three months alone.
"Halliburton will continue to monitor the business environment and will adjust the size of our workforce to align with current business demands as needed," said Emily Mir, the director of public relations, in a statement yesterday.
The Halliburton stock price opened 1.7% lower this morning after the news broke. But HAL stock has since reversed losses and is up 1.4% to $37.99 as of 11:20 a.m.
According to Money Morning Global Energy Strategist Dr. Kent Moors, Halliburton is one oil company to keep an eye on for the rest of 2015.
Its recent acquisition of smaller rival Baker Hughes Inc. (NYSE: BHI) shows how it is fighting bigger rival Schlumberger Ltd. (NYSE: SLB) to lead the OFS sector into a new era of vertical integration.
In other words, both companies are racing to be the hero that stabilizes the OFS sector and advances the inevitable rise in oil prices.
"Halliburton and Schlumberger continue to compete in parallel attempts at stringing together components spanning from equipment manufacturers, to rig providers, to well completion, and field services in 'one-stop shopping' assemblages intended to restrict competition," Moors explained.
Here's how we'll profit from the massive impact of this cutthroat competition…
Alex McGuire is an associate editor for Money Morning who writes about oil stocks. Follow him on Twitter at @AlexMcGuire92 for Halliburton stock price updates.
Bonus Content: OPEC has stood by its policy of maintaining production to ensure market share, even as oil prices plummet. As that approach falls apart, it has left the cartel seeing budgetary red ink. Here's how that impacts OPEC's production strategy – and the oil market as a whole…
Related Articles: