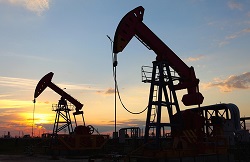 When it comes to oil stocks, many investors just think of big names like Exxon Mobil Corp. (NYSE: XOM), Chevron Corp. (NYSE: CVX), and Royal Dutch Shell Plc. (NYSE ADR: RDS.A). After all, they're among the top 10 largest oil companies in the world and have market caps over $140 billion each.
But there is a lot more to investing in oil stocks than sticking to the big names.
What many investors gloss over is how oil stocks differ. They're categorized based on the company's operations. These operations are important for investors to recognize because some oil stocks are stronger in certain market environments. Some can outperform even when oil prices are low, like they are now.
Here are the three most common types of oil stocks…
Types of Oil Stocks No. 1: Oilfield Services (OFS) Stocks
Oilfield services (OFS) companies are responsible for extracting oil from the ground. These firms are also called exploration and production (E&P) companies because they focus on exploring oil wells, producing the material, and later selling it to refiners.
Many OFS companies also manufacture, maintain, and repair the equipment used to extract oil. OFS services often include:
Seismic Testing: the process of searching for oil using blasts of sound. The sound waves map the geological structure beneath the surface and relay data about where oil reserves are located.
Transport Services: moving land and water drilling rigs as necessary.
Directional Services: the actual drilling of angled or horizontal holes used to extract oil.
With oil prices near eight-year lows, large OFS companies are starting to seize smaller ones. According to Money Morning Global Energy Strategist Dr. Kent Moors, this wave of M&A will result in a new group of heavyweight oil firms that will lead the market into a "new energy age."
In fact, the biggest OFS players have already made large acquisitions over the last year.
Halliburton Co. (NYSE: HAL) snatched up Baker Hughes Inc. (NYSE: BHI) in a $35 billion deal last November. On Aug. 26, Schlumberger Ltd. (NYSE: SLB), the world's leading OFS company, acquired Cameron International Corp. (NYSE: CAM) for $14.8 billion.
The competition between Halliburton and Schlumberger will help stabilize the volatile oil sector over the long term.
"Halliburton and Schlumberger continue to compete in parallel attempts at stringing together components spanning from equipment manufacturers, to rig providers, to well completion, and field services in 'one-stop shopping' assemblages intended to restrict competition," Moors noted.
Since the value of small OFS firms increases when they become M&A targets, their acquisition will open up nice profit plays for retail investors.
Here are two more types of oil stocks you need to know today…
Types of Oil Stocks No. 2: Master Limited Partnerships (MLPs)
Master limited partnerships (MLPs) are companies that own and operate midstream assets. These include utilities, pipeline operators, and underground storage facilities.
MLPs are different from other oil stocks because they have limited exposure to underlying oil prices. That's because they serve as middlemen by connecting oil-producing areas with refineries, distributors, and retail centers.
By transporting, storing, and processing oil instead of owning it, they remain profitable as long as the black gold keeps flowing.
"When you invest in the midstream, you're far less susceptible to price fluctuations in the underlying commodity, and you are able to collect easy profits from the growing demand in fuels," explained Moors.
Despite their price insulation, many popular MLPs have declined lately due to the broad market sell-off. Energy Transfer Partners LP (NYSE: ETP) and Cheniere Energy Partners LP (NYSEMKT: CQP), two of the largest MLPs by market cap, are down 18.1% and 12.3% since Aug. 1.
Types of Oil Stocks No. 3: Refining Stocks
Refining companies distill crude oil and turn it into petroleum products like diesel and gasoline. These firms are crucial because they refine oil into its consumable form.
Their importance is reflected in their size. Most of the largest oil refiners in the world are also the world's largest energy companies. Exxon Mobil Corp. (NYSE: XOM), the global energy leader, has a refining capacity of up to 5.5 million barrels a day.
Big Oil firms like Exxon and BP Plc. (NYSE ADR: BP) have been relying on their refining segments more heavily recently. That's because it's the only profitable area of operations during low oil price periods.
You see, refining units drag down companies' earnings when oil prices are near $90 a barrel. High prices squeeze margins on refined products like gasoline, whose prices were lowered by excess supply.
Now the refining sector is booming as refineries enjoy strong demand and lower oil prices.
"For years refining has been the ugly duckling in big oil companies' portfolios," The Wall Street Journal reported, "but the sharp drop in crude prices has boosted the sector's profitability."
Alex McGuire is an associate editor for Money Morning who writes about energy. Follow him on Twitter at @AlexMcGuire92 for all of the biggest oil and gas updates.
More on Oil Stocks: Master limited partnerships (MLPs) have seen immense growth over the last decade. But it's important to understand how they work. Here's how you can profit from the MLP sector, which has generated 249% in total returns since 2005…