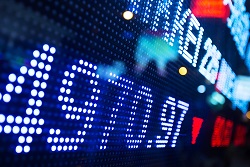 Our Money Morning experts have been busy updating our list of the best stocks to buy now heading into 2016.
Money Morning Small-Cap Investing Specialist Sid Riggs has been tracking two "micro-trends" that will make certain small-cap stocks surge in 2016. And these trends aren't covered in your typical investment report...
Technical Trading Specialist D.R. Barton is bullish about an entertainment company that maximizes the value of its brands. One of this company's franchises is set to break records in multiple categories and is expected to significantly boost the company's revenue in 2016.
Capital Wave Strategist Shah Gilani likes a company that's shedding its unprofitable operations, focusing instead on expanding its most profitable segments. This company has bold plans to lead the "fourth industrial revolution."
Defense & Tech Specialist Michael A. Robinson identified a cloud-computing stock that is poised for incredible growth over the next few years. He's calling it the "best cloud investment of 2016." This stock pick satisfies all five of Robinson's rules for the best tech trades.
Let's take a closer look now at our latest list of the best stocks to buy...
Money Morning's Best Stocks to Buy Now
Have you ever wondered what makes certain small-cap stocks take off? Like Starbucks Corp. (Nasdaq: SBUX), which was once only a tiny grinding shop in Seattle. Today it's a $62.5 million coffee-brewing market mover, setting the standard for its competitors. Starbucks, and many other former small-cap companies like it, benefited from new trends in their industries. Money Morning Small-Cap Investing Specialist Sid Riggs found two emerging "micro-trends" that will cause certain small-cap stocks to see big gains in 2016. Most investors typically spot trends like these only after they send stocks soaring. By then, investors will have forfeited substantial profits. Riggs believes the trends he's identified will create triple-digit returns for small-cap investors.