Investors are still scared of Apple Inc.'s (Nasdaq: AAPL) quarterly report, which contained the company's first earnings miss in 13 years. The stock is currently being punished by skittish analysts and investors, which is a tremendous opportunity in and of itself.
But it's what else these investors are running away from that I want to talk to you about today. It's a lot more than just the potential gains Apple has to offer.
These investors somehow completely missed Apple's massive profits: $10.52 billion, or $1.90 a share, and all in an "off" quarter.
With that truckload of cash, Tim Cook & Co. decided to give shareholders a consolation prize in the form of a stunning 10% dividend hike. It's still early yet, but it's likely that boost will be the tech sector's biggest of the quarter.
Here's the thing… Apple's not alone in this welcome tech trend of huge dividend hikes. So today I'm going to show you how you can buy the very best, biggest dividends in tech… for less than the cost of dinner for two at the Olive Garden.
This is a one-stop income machine that would be good in any market, but is an absolute must-have in this volatility…
How to Grab All the Cash in Silicon Valley
A decade ago, high-yield tech stocks were rare. Back then, Silicon Valley preferred to plow cash back into research and design (R&D) and the next rounds of growth.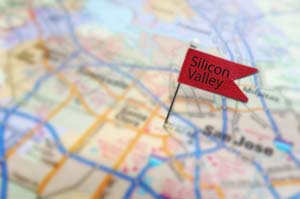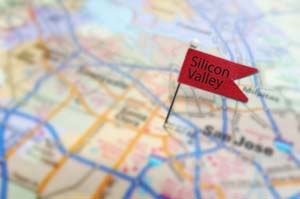 But following the financial crisis, these firms found themselves awash in cash as businesses and consumers adopted a wide range of new technologies en masse.
In essence, that's transformed tech's biggest players from dividend laggards to dividend leaders.
From 2009 through the end of 2014, the sector boosted payouts by an average 24% a year, according to FTPortfolios. That tops the next sector's (financials) growth by a hefty seven percentage points.
In sheer dollar terms, Apple, Microsoft Corp. (Nasdaq: MSFT) and Cisco Systems Inc. (Nasdaq: CSCO) are among the largest 15 divided payers in the S&P 500.
And smaller tech firms are following their lead…
Over the past 12 months, the tech firms in the S&P 500 paid out $59 billion in dividends.
Consider that tech firms in the S&P 500 held $580 billion in cash at the end of 2015. That means Silicon Valley firms are set to remain at the forefront of dividend stocks.
So are medical-tech leaders. FactSet says healthcare firms led all groups in dividend-per-share increases last year with a 14.5% boost.
It's a double win for shareholders. With interest rates low, these shares beat what you can get from money-market accounts.
And they protect your portfolio from volatility. MFS Investment Management says dividend stocks are 70% less volatile than earnings over time.
Now, you could divvy up your capital and do a fundamental analysis to make the difficult decision of exactly which tech dividend payers to own…
…or you could make just one investment and forget it.
One Investment for 94 Dividend Payers
The First Trust NASDAQ Technology Dividend Index Fund (NYSE: TDIV) is a great way to play this trend with a single investment that offers broad diversification.
This exchange-traded fund (ETF) is entirely composed of technology and telecom firms. Specifically, semiconductor firms make up 27.6% of the fund, software firms 15.4%, and telecoms 14%.
TDIV has more than $450 million in total net assets spread among no less than 94 top tech dividend payers. To be included, a stock must have a market cap of more than $500 million and have paid a dividend in the past 12 months.
The 30-day SEC yield of this ETF is currently listed at 2.66%, and income is paid quarterly to shareholders. In addition, the expense ratio of TDIV is listed at a modest 0.5% annually, or $50 for every $10,000 invested.
As you'd expect, TDIV pays an annual dividend, currently $0.96 per share, with a 52-week yield of 3.04%.
Of course Apple looms large in this fund's holdings.
Apple is TDIV's No. 5 holding, accounting for 7.5% of the fund. In its first-quarter report, Team Tim Cook said it's going to pay shareholders $250 billion in cash by March 2018. Apple is raising its quarterly dividend by 10% to $0.57. (It's also upping its buyback plan by 25% to $175 billion.)
Cisco and Intel Corp. (Nasdaq: INTC) come in at No. 2 and No. 3, respectively, and each makes up nearly 8% of the fund. At a weighting of 8.8%, IBM Corp. (NYSE: IBM) ranks as TDIV's largest holding.
Besides these mega-caps, TDIV also holds a number of smaller firms.
Let's take a look…
You Get All This… and a Lot More
Western Digital Corp. (Nasdaq: WDC) makes up 0.95% of TDIV – and it's one of the largest hard disk drive makers in the world. It's also actively involved in personal cloud services, home entertainment products, and business solutions. Western Digital just declared a cash dividend of $0.50 per share for the quarter ending July 1. That represents a $2 annualized dividend and a yield of 5.1%.
A 2015 buyout of SanDisk Corp. (Nasdaq: SNDK), a maker of flash storage devices, fattened the company's profits. That should help Western Digital to keep its foot on the gas. Shares of Western Digital are trading around $37, and the firm has a market cap of $8.81 billion.
Tax and business software firm Intuit Inc. (Nasdaq: INTU) – 0.72% of the fund – is also emerging as a dividend powerhouse. The firm has boosted its payout an average of 21% over the past three years to a current $1.20 a share.
Consider that Intuit pays out less than 30% of its earnings to dividends, and you realize the firm can keep boosting its dividend at a double-digit pace for many years to come. Shares trade for $102, and the firm has a market value of $26.41 billion.
Qualcomm Inc. (Nasdaq: QCOM), 3.95% of TDIV, is a leader in mobile chip tech. And it's targeting the Internet of Everything (IoE), which is well on its way to becoming a $14.4 trillion segment. Money Morning recently declared Qualcomm to be the best dividend-paying stock in the tech sector, and it's easy to see why. The company boasts a 4.1% yield, and its annual dividend has increased 149% from $0.85 in 2011 to $2.12 this year. That's more than double, for example, Intel's $1.04 dividend.
Qualcomm has total cash of $30 billion, which is bolstered each year by nearly $6 billion in adjusted earnings. Shares trade for around $51.25, and the firm has a market value of $76.36 billion.
Garmin Ltd. (Nasdaq: GRMN) – 0.92% of the fund – is well-known for its GPS, and it has a strong presence in wearable tech. It offers many fitness and health wearables, the company's fastest-growing segment. Garmin also sells other products like HD cameras.
The company has a 5% yield, and its annual dividend is at $2.04 per share. Trading at $40.75, it has a $7.62 billion market cap.
Corning Inc. (NYSE: GLW) – which has a TDIV weighting of 1.3% – is one of the world's top materials sciences firm. Its Gorilla Glass product is used for more than 3 billion devices, including the iPhone and more than 30 other major products.
The company's annual dividend is $0.56, and it has a 2.9% yield. Its shares trade for $18.47, and it has a market value of $20.11 billion.
TDIV trades at around $25, much cheaper than many of its holdings. That makes it a cost-effective play on tech dividend players – a core focus for more and more value investors.
With this fund, you get to invest in good, old American innovation, which continues to lead the rest of the world. And you get a nice, steady "paycheck" to do so.
Plus, you get "volatility insurance" – and that's a "bright spot" we could all use this topsy-turvy year.
It's truly an "invest-and-forget-it" profit producer.
Follow Michael on Facebook and Twitter.
A technology predicted to grow 20x bigger than the Internet is here… The rise of the Internet made some investors richer than their wildest dreams. But a brand-new technology is about to dwarf that historical $968 billion payout. In fact, The Financial Times reports this new innovation will unleash a $20 trillion wave of new wealth. Now, in a rare move, the company at the center of it all is allowing everyday investors to secure "stakes" in 7,300 patents driving the rapid rise of this tech revolution. Click here for all the details…
Join the conversation. Click here to jump to comments…
About the Author
Michael A. Robinson is a 36-year Silicon Valley veteran and one of the top tech and biotech financial analysts working today. That's because, as a consultant, senior adviser, and board member for Silicon Valley venture capital firms, Michael enjoys privileged access to pioneering CEOs, scientists, and high-profile players. And he brings this entire world of Silicon Valley "insiders" right to you...
He was one of five people involved in early meetings for the $160 billion "cloud" computing phenomenon.
He was there as Lee Iacocca and Roger Smith, the CEOs of Chrysler and GM, led the robotics revolution that saved the U.S. automotive industry.
As cyber-security was becoming a focus of national security, Michael was with Dave DeWalt, the CEO of McAfee, right before Intel acquired his company for $7.8 billion.
This all means the entire world is constantly seeking Michael's insight.
In addition to being a regular guest and panelist on CNBC and Fox Business, he is also a Pulitzer Prize-nominated writer and reporter. His first book Overdrawn: The Bailout of American Savings warned people about the coming financial collapse - years before the word "bailout" became a household word.
Silicon Valley defense publications vie for his analysis. He's worked for Defense Media Network and Signal Magazine, as well as The New York Times, American Enterprise, and The Wall Street Journal.
And even with decades of experience, Michael believes there has never been a moment in time quite like this.
Right now, medical breakthroughs that once took years to develop are moving at a record speed. And that means we are going to see highly lucrative biotech investment opportunities come in fast and furious.
To help you navigate the historic opportunity in biotech, Michael launched the Bio-Tech Profit Alliance.
His other publications include: Strategic Tech Investor, The Nova-X Report, Bio-Technology Profit Alliance and Nexus-9 Network.