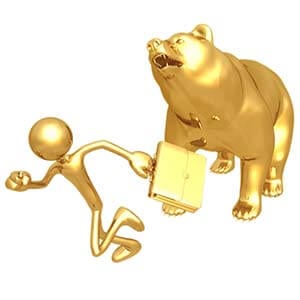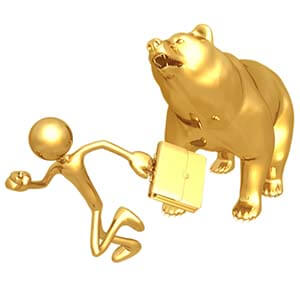 Dow Jones Industrial Average News, 5/18/2016: The Fed is back in focus on Wednesday, as the central bank prepares to release minutes from its April FOMC meeting.
Yesterday, the Dow cratered more than 200 points after consumer prices rose by its highest monthly level since early 2013.
Markets are growing more concerned that the FOMC is set to be more hawkish about the possibility of a second rate hike in 2016, which was the sentiment yesterday during speeches by both San Francisco Fed President John Williams and Atlanta Fed President Dennis Lockhart.
Your Retirement at Risk: Puerto Rico's debt crisis is not as remote a problem as you might think. In fact, it could have a direct impact on your retirement fund – even if you don't directly own Puerto Rico bonds. Read more…
The Federal Open Market Committee minutes will be released at 2 p.m.
Here's today's top stock market news, stocks to watch, ways to profit, and economic calendar for May 18, 2016.
What's Moving the Dow Jones Industrial Average Today: Fed Minutes in Focus
Dow Jones futures projected a 16-point decline as investors attempt to determine the timing of the next interest rate hike.
Here's a breakdown of why the Dow is pushing lower this morning.
First up, Japan's economy surprised investors by growing by 1.7% during the first quarter of 2016. The nation announced that Q1 GDP grew more than economists had anticipated thanks to stronger consumer demand and an increase in exports. The news that the nation avoided a recession could reduce pressure on the country's Prime Minister Shinzo Abe to further loosen monetary policy. But Japan has still been plagued by slow growth and deflationary pressures for nearly two decades.
On the deal front, it's the end of the line for Microsoft Corp.'s (Nasdaq: MSFT) controversial phone business. The company plans to sell its phone division to FIH Mobile (OTC: FXCNY), a subsidiary of Foxconn, and to Finland's HMD Global for $350 million. It's the last remnants of the software giant's purchase of Nokia in 2013 that never quite aligned with the Microsoft's mobile software strategy. Microsoft had been slashing thousands of jobs in the phone division.
GOP presidential front-runner Donald Trump has a new public enemy that he intends to take down: The Dodd-Frank Act. Calling the law a "very negative force," Trump said he plans to dismantle the financial reform regulations. Further details of how Trump plans to unwind the law remain unclear.
WTI crude oil prices stabilized this morning as supply problems in Canada, Nigeria, and Venezuela continue to loom around the globe. Oil prices have been ticking toward $50 per barrel as the supply and demand balance shift toward global equilibrium. Traders have cheered the ongoing uptick in prices, but the prolonged period of lower prices compared to their 2014 levels has left many energy companies across the United States in peril. A wealth of energy bankruptcies still looms for the country.
Now here's your list of top stocks to watch in today's market, plus today's economic calendar:
Companies to Watch in the Stock Market Today
Today's U.S. Economic Calendar (all times EDT)
MBA Mortgage Applications at 7 a.m.
Atlanta Fed Business Inflation Expectations at 10 a.m.
EIA Petroleum Status Report at 10:30 a.m.
FOMC Minutes at 2 p.m.
The rise of super PACs and "dark money" organizations is undermining the democratic power of you, the average American voter. Watch the video to learn more about how "dark money" has changed the rules of American politics forever.
Follow Money Morning on Facebook and Twitter.
This Penny Stock Will Double Your Money – and Save a Dying U.S. Industry: It's not easy to find a truly compelling penny stock, which is why this one is such a remarkable find. Not only is this green energy stock capable of a gain of 100% or more, it's just now rolling out technology with the potential to rescue the struggling coal industry. But this 21st century success story has only just begun, making now the perfect time to buy this stock… Read More…