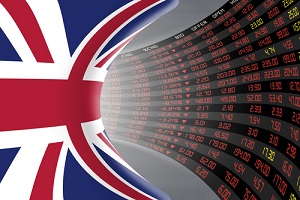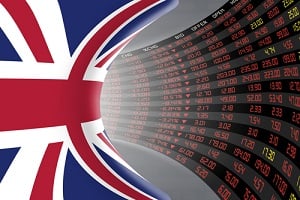 Investors around the world are worried about a stock market crash after the Brexit results are revealed tonight (Thursday, June 23). After all, the anticipation leading up to the referendum has sent the Dow Jones Industrial Average and S&P 500 down 1.2% and 1.6%, respectively, over the last two weeks.
Unfortunately, we've found four additional factors that could send the U.S. stock market into turmoil this year after the results of the Brexit vote.
Before we get to those factors, here's what you need to know about the UK referendum today and the impact it will have on markets…
Why a Brexit Could Cause a Stock Market Crash in 2016
UK citizens hit the polls today to vote on whether or not the country should remain part of the European Union. Early results showed the "remain" camp with a narrow lead on "leave." But the outcome is still uncertain as roughly 12% of eligible voters were considered undecided in polls earlier this week.
The uncertainty and rising momentum for the "leave" camp in recent weeks urged many experts to tout the dangers of a Brexit.
According to legendary investor George Soros, every UK household will be affected due to the declining value of the British pound. He warned a Brexit could result in a bigger pound devaluation than the 15% plunge that occurred on Black Wednesday in 1992.
Britain leaving the EU would also have a dramatic impact on both the political landscape and global markets.
One of the biggest political consequences of a Brexit is citizens in other EU countries would be tempted to follow Britain's lead and leave the 28-member bloc.
As for global markets, stock markets across Europe could see a dramatic drop. Both Citigroup Inc. (NYSE: C) and Morgan Stanley (NYSE: MS) predict European stocks could plunge by 20%. Meanwhile, Deutsche Bank AG (NYSE: DB) sees markets slipping 10%.
As for the U.S. stock market, Bank of America Merrill Lynch projects a more than 7% decline in the wake of a majority Brexit vote.
But even if there is no Brexit, fears of a stock market crash still loom thanks to four global factors…
These Four Factors Could Cause a Stock Market Crash in 2016
Stock Market Crash Factor No. 1, Negative Rates: The widespread use of negative interest rates is a sure sign that central banks are running out of tools to stimulate their economies. This ineffectiveness of central banks has caused investors to lose confidence in policymakers and currencies. While central banks believe they're saving their economies, there is no question that negative interest rates are incredibly dangerous. Money Morning Global Credit Strategist Michael E. Lewitt says negative interest rates are a morally questionable tool used by countries as a last-ditch measure to save their economies. In reality, they end up destroying them.
Stock Market Crash Factor No. 2, China: The world's second-largest economy posted its slowest annual growth rate in 25 years in Q1 2016. Factories are losing steam, exports are decelerating, and companies have taken on extremely high levels of debt.
Stock Market Crash Factor No. 3, The Federal Reserve: When the U.S. central bank concluded its June FOMC meeting, it projected one rate hike in 2016 and a minimum of three rate hikes in 2017. But St. Louis Fed President James Bullard said last week the U.S. economy may only need one rate hike through 2019. Lewitt says the Fed should have seriously discussed raising rates back in 2014 when we were in a bull market. Now, any rate hike will cause total market chaos due to the slowing global economy and other countries' use of negative interest rates.
Stock Market Crash Factor No. 4, Earnings: U.S. companies are expected to have a terrible Q2 earnings season. According to FactSet Research Systems Inc. (NYSE: FDS), the estimated earnings decline for S&P 500 companies is 5.1%. If the S&P 500 reports an earnings decline for the second quarter, it will mark the first time the index has had five straight quarters of year-over-year declines since the 2008 financial crisis.
If these warning signs do indeed lead to a stock market crash in 2016, you need to be prepared to protect your portfolio. Here are three ways to plan for and protect against an upcoming stock market crash…
Buy Gold: The yellow metal is a safe-haven money alternative that acts like an insurance policy against geopolitical risks, currency debasements, and stock market tumbles. Find the best gold stocks to buy in 2016 here.
Short the S&P 500: Take advantage of a pullback in stocks by shorting – or betting against – the broader market. You can make this short bet by investing in the ProShares Short S&P 500 ETF (NYSE Arca: SH). This exchange-traded fund rises when the S&P 500 declines, allowing you to profit from market losses. With roughly $3 billion in assets, the fund has an average daily volume of about 7 million shares.
Hold Cash: In a world suffering from negative rates and waning currency valuations, the U.S. dollar is a stand out. Holding cash may sound boring, but it allows you to buy beaten-down stocks at attractive prices in the event of a stock market crash.
Follow us on Twitter @moneymorning and like us on Facebook.
Readers – don't miss details on this bonus stock pick… the best "retirement stock" of 2016…
Related Articles: