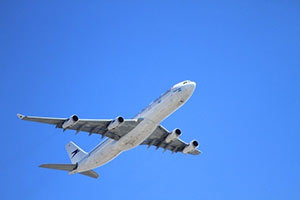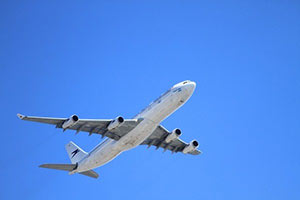 The share price of Southwest Airlines Co. (NYSE: LUV) dropped to its lowest level in seven years last week after the company reported weak Q2 earnings. Southwest stock lost approximately 11% on the day and is currently trading in the $37 range.
But there are signs this slump is ending…
Southwest's Weak Q2: Tough Times for the Airline Industry
The company reported earnings per share of $1.19 versus the Street's expectation of $1.21. LUV's revenue in the quarter was $5.38 billion versus consensus estimates of $5.41 billion in revenue.
In addition, Southwest issued guidance that it expected its Q3 numbers to be even weaker.
The shortfall and lowered guidance stems from difficult times for the airline industry overall. Lower demand for travel has left the carriers scrambling for market share. As a result, they have been dropping fares and adding capacity in an attempt to fill seats. The net result? Pressured revenue.
Trending: Facebook Is Still a Stock to Love – and Make Money On
In addition, the travel picture overall does not look robust. Recent global terrorist attacks may be reducing demand for travel. Brexit and troubles in the European Union may also exert a negative pull. In addition, good economic news – which often spurs travel plans as consumers enjoy more purchasing power – is undercut by uncertainty.
The interest rate picture is also not a help. Rising rates are good for the travel industry as they generally result from stronger economic news. However, the current environment is unusual, with expectations on the direction of rates changing almost monthly. Many observers also believe that the extended period of lowered interest rates has been priced into expectations.
Finally, the airlines enjoyed benefits both to travel demand and their bottom line and due to the fall in oil prices early this year. However, the International Air Transport Association notes that as oil prices rise again, the industry will lose the benefit. Consumers spending more on gas and heating oil often results in less spending on air travel.
Despite its quarterly results, Southwest stock is rated a "Buy" by many analysts. Here's why.
Positive Picture for Southwest Stock
In mid-July, 12 analysts out of the 17 following LUV rated it a "Buy" – more than 70%. (Five analysts rated it a "Hold.")
Their reasons include the company's strong EPS growth history, as well as a record of revenue growth, rising income, and strong cash flow.
The consensus price target for Southwest stock one year out is $53.54. That's a 43% climb from current levels.
Trending: Is Amazon Stock a Buy Right Now? Here's Your Answer.
A Little-Known Share Price Rise Indicator
Often when a stock declines on news yet retains solid fundamentals, it's a good opportunity for Search Investing. What's Search Investing? Using search tools like Google Trends, we can see when retail investors are searching heavily for news on a specific stock. We know it's individual investors and not institutional investors, who typically have access to more sophisticated tools.
When stock prices drop at the same time as search volumes increase, we have a strong indicator of a retail investor sell-off, which is often a sign of an undervalued stock. As value investors might say, these are your price tags indicating that a stock has gone "on sale."
The science of Search Investing shows that, on average, stock prices driven down by individual investors rebound within 20 days (see Individual Investor Trading and Stock Returns, 2008).
Right now Southwest stock is showing us this "on sale" signal. We expect to see a rise within 20 days.
Don't forget to subscribe to Money Morning to follow the progress of Southwest stock – and all the stocks we are eyeing for profits.
Next Up: No One Sees This Upcoming Apple Stock Rally

Follow Money Morning on Facebook and Twitter.