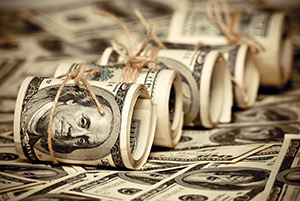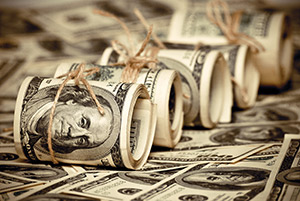 The odds of a Fed rate hike in September just soared after U.S. Federal Reserve Chair Janet Yellen said the argument for raising interest rates has strengthened.
Yellen made the comment Friday at the Fed's symposium in Jackson Hole, Wyo. But she wasn't the only Fed official who spoke. Vice Chair Stanley Fisher suggested the Fed might actually raise rates twice this year. That would mean we'd see a Fed rate hike in September and another in either November or December.
According to CME's FedWatch tool, the odds of a September rate hike are now 30%. Before last week, the odds were just 21%. The likelihood of a Fed rate hike in November is 33%. For December, odds are 44% in favor of a rate increase.
Urgent: This penny stock could soar another 100% - and also save a dying industry. Click here to learn more...
Yellen reiterated that any Federal Reserve interest rate move will be dependent on the data. That's why the August jobs report on Friday will be crucial.
Consensus is for another robust report of about 200,000 nonfarm hires. That kind of gain would bolster the Fed's argument that the U.S. economy can handle a rate hike or two.
Still, the Fed has several good reasons to pause longer on raising rates. Just take a look at some of these numbers:
Second-quarter earnings for the S&P 500 declined 3.2%. That marks the first time the index has recorded five consecutive quarters of year-over-year declines in earnings since Q3 2008 through Q3 2009, according to FactSet.
U.S. GDP growth remains unimpressive. Q2 2016 GDP growth was revised down to a 1.1% annual rate on Friday, after two straight quarters of sub-1% growth.
The latest U.S. inflation rate is 0.8% through the 12 months ended July 2016. That's well below the Fed's 2% target.
The last Fed rate hike took place in December 2015, after holding them near zero for seven years. The rate went from 0% to 0.25% to 0.25% to 0.5%. At the time, policymakers penciled in four rate hikes in 2016. But a 10% drop for the Dow Jones in the first six weeks of 2016 caused the Fed to pause on any more interest rate hikes.
But the thing is, whether we see another Fed rate hike or not, the Fed has been manipulating markets in a dangerous way. And it's only a matter of time before this wreaks havoc on retail investors like you and me.
That's why Money Morning Capital Wave Strategist Shah Gilani has provided readers with three steps for protecting your money now.
According to Gilani, the Fed's prolonged easy money measures have artificially inflated stock prices, done little to boost economic growth, and put massive pressure on near-retirees. That's why he's recommending these three steps today...
Whether We See a Fed Rate Hike or Not, Protect Your Money Now
With interest rates near zero, there is no incentive to save money. But investors still want high-yield investments. So, they have piled into riskier assets. That means investors who typically would not buy stocks have been pouring money into the markets.
Gilani said this makes it appear that everyone is making money in stocks, when really the stock market is "pumped up by aggressive speculators feeding off the Fed." Just because the market is hitting new highs doesn't mean the market is actually "healthy."
Trending Now: This Biotech Stock Is Set to Soar 115%
And when markets rise, so do retirement account balances. That makes them look more stable than they really are.
The Fed's ultra-easy monetary policy is not only detrimental for most Americans; it's also bad for institutional investors...
"If the inflated stock market backtracks any time, which a lot of billionaire hedge fund geniuses and institutional investors and yours truly think it will, that so-called 'wealth effect' will evaporate like a drop of water in the Sahara," Gilani continued.
Here Gilani outlines three ways investors can make sure that their savings continue despite the Fed's actions:
Save: Cut spending and save as much money as possible. It could be as simple as swapping out a $4.00 latte from a coffee shop for a $0.05 cup made at home.
Dump Fixed-Income and Buy Stocks: Gilani says that because rates are so low, investors should hold onto any investments that pay between 3.5% and 4% and dump the rest. Try to find companies that have a climbing share price. Upward momentum in a solid stock will keep shares heading higher.
Be Prepared for Opportunities: Even when the Fed raises rates, it will remain extremely accommodative. That means rates will remain at low levels for the foreseeable future and investors near retirement who would like to move into bonds won't be able to. According to Gilani, they'll have to play the stock market, because it's the only place where you'll be able to make the money needed to retire. There's no denying that markets rise and fall. Be prepared to buy any pullback. "Falling markets, when you're on the sidelines watching, are a thing of beauty," Gilani adds. "The more they fall, the cheaper the shares will become that you'll buy when you get back in."
Up Next: Profit from the price of gold no matter where it moves. Check out everything you need to know about the precious metal in our new gold investing guide...
Follow us on Twitter @moneymorning and like us on Facebook.
Related Articles: