It's easy to get overwhelmed by the reams of contradictory data out there.
Back on June 10, we saw a better than expected jobs report that boosted the Standard & Poor's 500 Index to its first record height in more than a year.
After two months of "calm," the markets took a dive last Friday after Boston Fed President Eric Rosengren started talking about overheated markets and the need to raise interest rates sooner rather than later.
It's enough to drive tech investors crazy.
But I'm not worried about the economy. Or the tech sector, for that matter.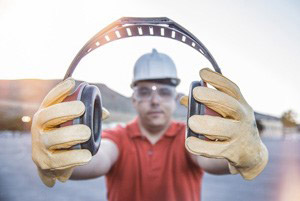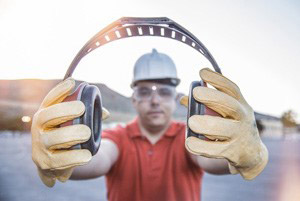 That's because all three of my tech investing "Noise Blockers" – you could call them the "real news" – are moving in positive directions.
These three indicators cut through the floods of data every time. They've long proven to be accurate barometers of the markets – and surefire ways to instigate profits.
Profit Opportunity: Why Facebook Stock Is Headed to $250 a Share
It's taken me an honors degree in economics and 30 years of Silicon Valley investing to hone this system to perfection. But it's a pretty simple system that tech investors like you can pick up and start following immediately.
Let's get started…
Noise Blocker No. 1: Jobs and the Economy
In the early part of the economic recovery, high-tech companies weren't too concerned about job growth. That's because the "jobless recovery" in 2009 and 2010 actually helped the tech sector.
With sales rising, firms were able to improve productivity and increase profit margins without adding to their labor costs. Instead of people, they invested in software, business electronics, cloud computing, and robotics.
However, no industry can keep growing without solid economic expansion and lower unemployment. After all, people need jobs in order to afford the latest smartphones, HDTVs, and connected cars.
By employment standards, 2016 is a growth year. While the pace of hiring in the United States slowed in August, the economy added an average of 232,000 jobs a month during the summer.
Unemployment continues to fall. It now stands at 4.9%, just a blip up from the lowest level in a decade we hit back in May. And jobless claims as a percentage of the workforce remain near the lowest they've hit since the government began keeping these stats back in the 1970s.
Meanwhile, GDP growth remains steady, if not impressive.
Indicators to follow:
Employment Situation Report, released first Friday of the month, U.S. Bureau of Labor Statistics
GDP Forecast, tracked by the Conference Board
Noise Blocker No. 2: Earnings
Next, I look at profit growth not only in the stocks I follow, but also in the various markets. Here's why.
Join the conversation. Click here to jump to comments…
About the Author
Michael A. Robinson is a 35-year Silicon Valley veteran and one of the top technology financial analysts working today. He regularly delivers winning trade recommendations to the Members of his monthly tech investing newsletter, Nova-X Report, and small-cap tech service, Radical Technology Profits. In the past two years alone, his subscribers have seen over 100 double- and triple-digit gains from his recommendations.
As a consultant, senior adviser, and board member for Silicon Valley venture capital firms, Michael enjoys privileged access to pioneering CEOs and high-profile industry insiders. In fact, he was one of five people involved in early meetings for the $160 billion "cloud" computing phenomenon. And he was there as Lee Iacocca and Roger Smith, the CEOs of Chrysler and GM, led the robotics revolution that saved the U.S. automotive industry.
In addition to being a regular guest and panelist on CNBC and Fox Business Network, Michael is also a Pulitzer Prize-nominated writer and reporter. His first book, "Overdrawn: The Bailout of American Savings" warned people about the coming financial collapse - years before "bailout" became a household word.
You can follow Michael's tech insight and product updates for free with his Strategic Tech Investor newsletter.