Oil was down 8.5% through the close of trading Wednesday. Of course, that's after the 10.3% rise for the week through Sept. 8, showing how "range-bound" oil prices are right now.
But signs are now pointing to us breaking free of this "range."
You see, wherever oil's price floor moves, the overall price soon follows. And even as volatility persists, that floor has been rising.
It's now at about $44 a barrel, while the ceiling is $48. And both are moving up.
Of course, the "30-second pundits" on TV would have you believe otherwise. They've returned to their "oversupply" mantra, talking about nothing but oversupply in the market and the return of global volume from conflict locations like Nigeria and Libya.
But here's what they're not telling you...
Oil's Floor, Not Price, Is Most Important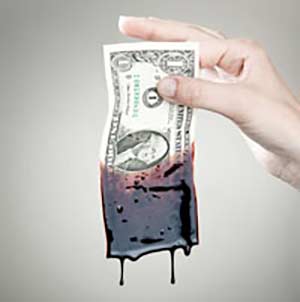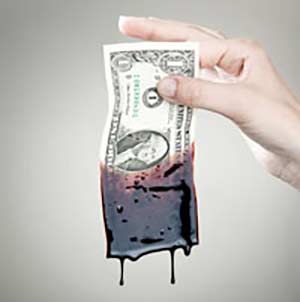 As I've noted in Oil & Energy Investor before, the most important aspect of oil's trading range is the floor. The reason is simple...
The excess supply in storage continues to be more than manageable. In fact, it is now well below concern levels in each of the three primary U.S. storage categories: refineries (65%), bulk terminals (54%), and tank farms (66%).
Even the Strategic Petroleum Reserve (SPR) is below capacity.
Granted, the SPR was originally set up to guarantee sufficient emergency oil supplies following the Arab oil embargo over 40 years ago. But it can still be used as leverage in domestic supply situations.
Don't Miss: Get the Best Investing Research Today to Grow Your Money
Pressure has also been easing at Cushing, Okla. Cushing is the largest confluence of oil pipelines in the country, and the location where the daily WTI price is set. There, new pipe networks are able to draw volume away to the petrochemical complex on the Gulf Coast.
And remember, the market needs to have an available excess supply. Otherwise, even a slight delay or disturbance in immediately available oil would cause huge pricing shifts. So a surplus of oil is not a major concern, especially if the levels are manageable.
As for Nigeria's and Libya's additional exports, as of right now, they only exist on paper...
Nigeria's and Libya's Exports Are on Paper Only
While these predicted exports have begun showing up in futures contracts, there is currently no "wet" barrel volume to support them. Traders are factoring in these exports at a discount to improve margins.
But any actual oil that ends up being exported will be largely absorbed by demand.
Now, both the International Energy Agency (IEA) in Paris (where I will be less than a month from now) and OPEC indicated earlier this week that global demand continued to increase, but at a slower pace than expected. However, these are low-ball figures that most analysts believe will need to be adjusted upward before the end of the year.
The same thing happened this time last year.
And in any event, even at the lower 1.3% increase projected, worldwide oil demand will reach historic highs by December.
The important point to remember is this. Despite a combination of suspect forecasts and broadcast angst, the overwhelming consensus of market watchers is that the necessary supply-demand balance to sustain a (slow) rise in prices is setting in.
Now, some talking heads on TV have wondered whether this expected balance is delayed. Their concern shows a misunderstanding of how the market actually operates. Oil prices will solidify and begin moving up before the balance is there (as indicated by the corresponding data).
In fact, such a move is already in the works...
The Oil Price Spike Is Coming Soon
Wednesday, Sept. 14, Savita Subramanian - the head of equity and quant strategy at Bank of America Merrill Lynch (BAML) - released a report arguing that oil prices were about to surge.
BAML has upgraded the sector to "Overweight" from "Market Weight," with the expectation that it will outperform the S&P 500.
"Our commodity strategists estimate that most of the sell-off in oil prices is behind us, as they look for WTI oil prices to rally to $54/bbl (+17%) by the end of the year and $69/bbl (+49%) by next June," Subramanian wrote to clients.
"Oil production continues to fall, as global oil and gas investment has been cut by nearly $300bn (41%) and rig counts have dropped by 37% since the 2014 peak. In contrast, low oil prices continue to drive healthy demand growth, putting the oil market on pace to see its biggest supply-demand deficit since 2011."
The projected price for the end of the year is spot with my already announced estimates. The 2017 figure, on the other hand, is a bit higher than mine (I am forecasting low $60s by the end of the first quarter).
More importantly, several analysts have this week pointed out that current excess oil production is now largely fueled by OPEC overproduction. That's the main reason that balance has yet to appear.
I expect that OPEC will lay the groundwork for a deal to phase out that overproduction during the International Energy Forum in Algiers, to be held on Sept. 26-28.
Expect to see a production cap emerging (whether officially or unofficially) in the fourth quarter of this year, and a range of price increases similar to those suggested by BAML to kick in.
That means now is the time to be looking at oil and natural gas plays, before their prices spike.
Profit in Any Energy Market, Under Any Market Conditions: Subscribers to Dr. Kent Moors' Energy Advantage service have seen ten double- and triple-digit gains on open and closed positions in 2016 alone, including a 227% gain on a stellar refining company. To find out how you can join Kent's premium, profit-focused research service, click here.
Follow Money Morning on Facebook and Twitter.
Join the conversation. Click here to jump to comments…
About the Author
Dr. Kent Moors is an internationally recognized expert in oil and natural gas policy, risk assessment, and emerging market economic development. He serves as an advisor to many U.S. governors and foreign governments. Kent details his latest global travels in his free Oil & Energy Investor e-letter. He makes specific investment recommendations in his newsletter, the Energy Advantage. For more active investors, he issues shorter-term trades in his Energy Inner Circle.