On March 18, 2016, the Libyan Investment Authority (LIA), a sovereign wealth fund set up by dictator Colonel Muammar Gadhafi in 2006, filed suit in London at The High Court of Justice's Chancery Division against Goldman Sachs International.
The suit claims the fund paid Goldman approximately $350 million to set up trades the LIA says it didn't understand, which lost the fund $1.2 billion, everything it invested.
Instead of fraud, the LIA claims its "causes of action" are "undue influence" and "unconscionable bargain."
Goldman Sachs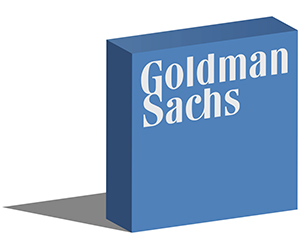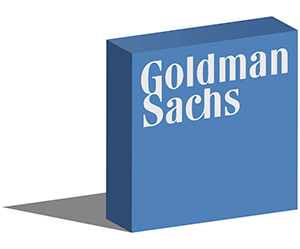 Group Inc. (NYSE: GS) decided not to settle and believes it can beat the charges because, you know, there was never any undue influence and Goldman Sachs is not unconscionable.
The suit will be decided this October.
In short, the LIA claims the Great Vampire Squid's blood-funnel bankers, traders, and especially one junior salesman, cozied up to the "nascent" sovereign wealth fund's managers and traders, who all had "limited legal and financial expertise," by entertaining them lavishly at expensive restaurants and hotels, plying them with gifts and prostitutes, training them enough to claim they should have known what they were buying, employing the deputy executive director of the fund's younger brother, and finally inducing them into putting on leveraged derivatives trades that amounted to an unconscionable bargain.
Here's the inside scoop on the case…
Background Checks
Libya gained its independence from Italy in 1951. Eight years later, massive quantities of oil were discovered and Libya entered the world stage. In 1969, with Libya's king out of the country, an upstart colonel in the Libyan army, Muammar Mohammed Abu Minyar Gaddafi, led a coup and took over the country.
By 2003, the "Mad Dog" dictator was feeling the pinch when fellow strongman, Iraq's Saddam Hussain, was pulled from his hiding hole and paraded as a prisoner of war.
Don't Miss: The Unintended Consequences of These New SEC Rules Could Kill the Rally – or Worse
Gaddafi, only a few weeks later, renounced his country's nuclear and chemical weapons programs and sought to have sanctions against his country lifted.
Twelve countries lifted sanctions in 2003. The United States in 2004, to reward Libya's renunciation of weapons of mass destruction, lifted its sanctions. By 2006, full relations were restored.
Gaddafi established the Libyan Investment Authority, the country's sovereign wealth fund, in 2006. Its operations were primarily conducted by a management committee set up in January 2007, which later became the fund's board of directors.
Gaddafi appointed his friend, a traditional commercial banker, Mohamed Layas, as executive director. Mustafa Mohamed Zarti (38 years old), at the suggestion of Safir Al Islam Gadaffi, Zarti's friend and the son of Muammar Gadaffi, became the fund's deputy executive director. Zarti's banking experience was limited to a stint on OPEC's Fund for International Development. The directors set up two teams at the fund, the equity, or direct investment, team and an alternative investment team.
The LIA claims the fund's 12 team members had "no legal expertise and no background in, or experience of, complex derivative products."
Enter the Dragon
Join the conversation. Click here to jump to comments…
About the Author
Shah Gilani boasts a financial pedigree unlike any other. He ran his first hedge fund in 1982 from his seat on the floor of the Chicago Board of Options Exchange. When options on the Standard & Poor's 100 began trading on March 11, 1983, Shah worked in "the pit" as a market maker.
The work he did laid the foundation for what would later become the VIX - to this day one of the most widely used indicators worldwide. After leaving Chicago to run the futures and options division of the British banking giant Lloyd's TSB, Shah moved up to Roosevelt & Cross Inc., an old-line New York boutique firm. There he originated and ran a packaged fixed-income trading desk, and established that company's "listed" and OTC trading desks.
Shah founded a second hedge fund in 1999, which he ran until 2003.
Shah's vast network of contacts includes the biggest players on Wall Street and in international finance. These contacts give him the real story - when others only get what the investment banks want them to see.
Today, as editor of Hyperdrive Portfolio, Shah presents his legion of subscribers with massive profit opportunities that result from paradigm shifts in the way we work, play, and live.
Shah is a frequent guest on CNBC, Forbes, and MarketWatch, and you can catch him every week on Fox Business's Varney & Co.