Every year I present a briefing to a select gathering of ambassadors, officials, and energy executives at Windsor Castle outside London.
These Windsor Energy Consultations take place under a royal charter granted by Queen Elizabeth II.
One of the great traditions of these meetings is a behind-closed-doors briefing for ambassadors from around the world, held in the castle dungeon and intended for frank and open exchanges.
During my 2015 briefing, I revealed a controversial, under-the-radar crisis in global energy infrastructure. Since then, things have only gotten worse…
It's already feeding into a global wave of violence…
And now, at long last, it's being taken seriously by the international community.
But it may well be too late…
The World's Outdated Energy Infrastructure Is Crumbling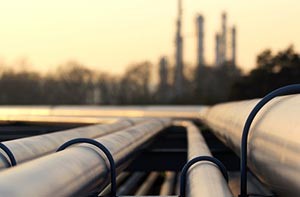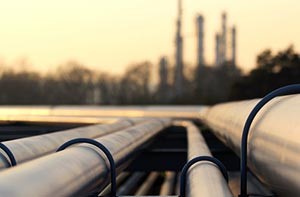 Over the past several years I've talked about the accelerating energy infrastructure threat through a series of public presentations in North America and Europe (including at Windsor). There are two interrelated trends here, both moving in the wrong direction and each growing stronger more quickly than I had feared.
Don't Miss: My (Bold) 2017 Oil Price Forecast – and Today's Most Profitable Energy Play
First, the world's current system for producing or generating, transporting, and distributing energy is showing its age. The initial estimates for how fast this would be replaced, which I ran two years ago, were unfortunately too optimistic.
As of last week – and my most recent revisions – the situation is getting worse.
Almost 65% of all energy infrastructure, which underlies the vast majority of the world's energy availability, is well beyond its useful life.
Some of it has already effectively collapsed.
And remember, that's just looking at the current system, which leaves many places on the map with little to no power.
Which brings me to the second trend…
The World's Population Is Outgrowing Energy Investment
The growing global population is pushing up energy demand higher than just about anybody had anticipated.
So in addition to the crumbling of existing infrastructure, there is a quickly growing need for new infrastructure to be added.
The acute consequences of this are already surfacing, but will continue to get worse at least through 2035. Initially, the price tag for all of this was no less than $48 trillion over the next 20 years – or $53 trillion if the 2ºC climate change target in the EU's "450 Scenario" is adopted.
But it's now becoming clear that, extrapolating from current indicators, there will be a shortfall of some 40% in funding, according to estimates from the Paris-based International Energy Agency (IEA). As a consequence, the more environmentally friendly EU approach with the $53 trillion is being pushed off the table.
Even that isn't helping much.
As for the $48 trillion figure, at least $40 trillion is needed just to ensure the supply of energy. Less than $8 trillion would be available to introduce energy efficiency. Only about 45% could even address energy demand, and even then, the bulk of that would be to maintain present demand levels, not offset new ones arising from a growing global population.
These demand-side concerns also highlight another problem…
Join the conversation. Click here to jump to comments…
About the Author
Dr. Kent Moors is an internationally recognized expert in oil and natural gas policy, risk assessment, and emerging market economic development. He serves as an advisor to many U.S. governors and foreign governments. Kent details his latest global travels in his free Oil & Energy Investor e-letter. He makes specific investment recommendations in his newsletter, the Energy Advantage. For more active investors, he issues shorter-term trades in his Energy Inner Circle.