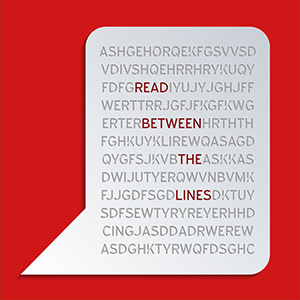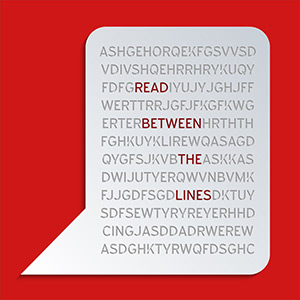 The ad industry spends $111 billion a year convincing the public to buy whatever it's selling.
On occasion, the ad agencies go a few steps too far to promote their products and wind up spewing blatant falsehoods.
Such outright advertising lies often lead to expensive court battles, share-price drops, and, sometimes, a company's total collapse.
From bogus cancer cures to weight-loss gimmicks, here are six of the biggest lies ever told by corporations to swindle U.S. consumers. Each one worked -- for a while...
6 of the Biggest Advertising Lies Ever Told
Big Advertising Lie No. 1: Airborne
Airborne - the herbal supplement marketed as "the one designed by a school teacher" -- got failing grades when news broke in 2008 that no scientific studies backed its claims that its product could kill flu and cold germs.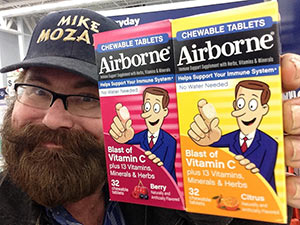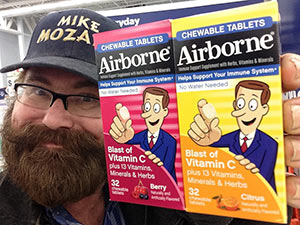 When the company first emerged on the market in 1998, its claim that its formula could ward off colds made it instantly rich. The company reported over $100 million in sales that year and even got an endorsement from Oprah Winfrey.
Airborne backed off its initial claim that its product could "get rid of most colds in one hour" in 2006. It reworked its campaign to say the supplement "boosts your immune system."
But even that "more conservative" motto proved unsupported...
A senior nutritionist with the Center for Science in the Public Interest, David Schardt, led a team of researchers in looking for anyone who had studied Airborne's combination of herbs and vitamins. The company had pointed to one research effort, but that was later revealed to be a two-person project paid for by Airborne.
"It was so bad," Schardt told NPR on March 6, 2008. "The company wouldn't let anyone see [the study]."
Upon doing his own research, Schardt determined that Airborne actually had as much effect on a cold as a placebo or a Vitamin C pill.
Airborne had to pay $23.3 million in a class-action lawsuit in 2008 for false advertising.
In March 2012, Schiff Nutrition International Inc. (NYSE: SHF) acquired the company for $150 million in cash.
The product is still on the market today, found at most local drug stores. It is advertised now, however, as a nutritional supplement that does not, if taken alone, ward off viruses.
Big Advertising Lie No. 2: The Zapper
In the mid-1980s, Dr. Hulda Clark - an Indiana-based naturopathic healer - introduced her invention, the "Zapper." The contraption, which resembled a car battery charger, could allegedly cure cancer and AIDS by "zapping" inflicted individuals with several low-intensity shocks. These shocks would purportedly kill off the one singular root cause of all their diseases - an intestinal parasite.
Of this particular parasite, Clark wrote in her book, "The Cure for All Cancers"...
"All cancers are alike. They are all caused by a parasite. A single parasite! It is the human intestinal fluke. And if you kill this parasite, the cancer stops immediately. The tissue becomes normal again. In order to get cancer, you must have this parasite..."
Sick individuals, desperate for any kind of cure for their symptoms, bought Clark's products by the hundreds. The Zapper alone cost around $290.00.
In 1990, Clark also began offering one-on-one administration of her products in a clinic in Tijuana, Mexico, for a cool $4,500. Clark, however, would not personally administer the products herself in Tijuana - another naturopath would. She rarely left her home state of Indiana.
Perhaps not surprisingly, buyers of the Zapper began questioning the validity of Clark's product in 1992. They claimed that it did not, in fact, cure them of their various diseases.
In 1993, the Indiana Attorney General brought charges against Clark on behalf of one of her disenchanted patients for practicing medicine without a license.
After being tipped off about the warrant for her arrest, Clark fled Indiana for San Diego. It was there that the law finally caught up with her... six years later. She was formerly arrested and indicted on Sept. 20, 1999, for the original charges brought forth by the Indiana State Attorney General, plus additional charges for fleeing prosecution.
However, in April 2000, an Indiana judge dismissed the case on grounds that too much time had elapsed between the filing of the charges and Clark's capture. The judge's verdict was based on the fact that the six-year delay compromised Clark's ability to mount a defense and her right to a speedy trial.
Interestingly, Clark continued to "practice medicine." In 2002, The San Diego Union-Tribune reported that she was treating a sick girl for 10 months in Tijuana at a cost of approximately $30,000 -- without improvement.
Despite the cost and lack of results, Clark insisted she was close to curing the child and stopping treatment might endanger her.
In the end, Clark never essentially stopped "practicing medicine." In 2009, she died of cancer.
Don't Miss: This is your ticket to bigger and better returns... and it won't cost you a penny. What are you waiting for? Read more...
Big Advertising Lie No. 3: Classmates.com
Before there was Facebook, droves of people signed up for Classmates.com hoping to contact their old high school friends and flames.
And as people signed up by the hundreds, the site looked for ways to capitalize...
It sent out emails telling users that an old friend was trying to contact them.
[mmpazkzone name="in-story" network="9794" site="307044" id="137008" type="4"]
Really, the website was trying to trick users into signing up for its new "gold" membership - there was no one actually searching for them. About 60 million people were contacted, of which about 3 million took the bait, paying between $10 and $40 to sign up.
In May 2015, Classmates.com agreed to pay $11 million to resolve allegations by Washington Attorney General Bob Ferguson and 21 other state AGs that it engaged in misleading advertising and billing practices. These charges also included automatic renewal of memberships that users weren't even aware of.
Big Advertising Lie No. 4: Skechers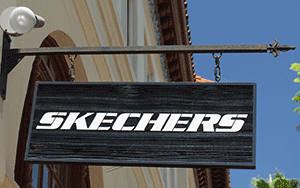 In 2011, Skechers USA Inc. (NYSE: SKX) featured reality TV star Kim Kardashian in a sultry Super Bowl spot in which she dumped her shirtless personal trainer for a pair of the company's Shape-up shoes.
Two years later, in 2013, the shoe manufacturer ran an ad starring Brooke Burke of "Dancing with the Stars." She said she'd burned calories just by wearing the company's new Shape-ups...
The FTC, however, disagreed with the claim that a pair of shoes alone could help someone lose weight. It said Skechers was guilty of "deceptive advertising" and ordered the company to pay a $40 million settlement in October 2013.
Don't Miss: Profit on the Trend That Drove U.S. Stocks Up 1,262% in the 80s and 90s
Big Advertising Lie No. 5: Bayer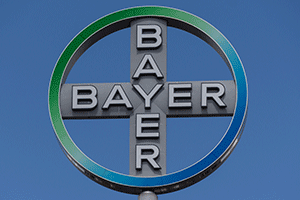 On Oct. 1, 2009, the Center for Science in the Public Interest sued the German drug company Bayer AG (OTCMKTS ADR: BAYRY) for falsely claiming that a mineral called selenium, found in Bayer's Men's One A Day multivitamins, might reduce the risk of prostate cancer.
You see, the largest prostate cancer prevention trial ever conducted wrapped up on Sept. 15, 2008. It concluded that the mineral selenium was no more effective in reducing prostate cancer risk than a placebo.
It gets worse. That trial -- the Selenium and Vitamin E Cancer Prevention Trial -- was halted early when it became clear that the men were not benefiting from selenium and may have developed more cases of diabetes than men in the control group.
Bayer had to pay $3.3 million out to consumers in Oregon, California, and Illinois for corrective advertising.
Big Advertising Lie No. 6: Kellogg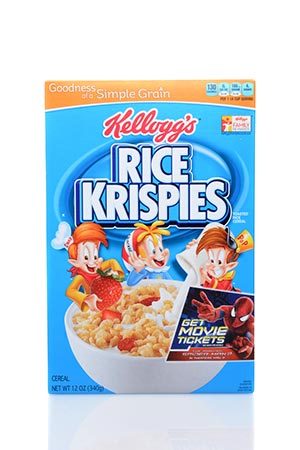 In 2009, Kellogg Co.'s (NYSE: K) "Rice Krispies" claimed, in big letters, that the cereal "now helps support your child's IMMUNITY" by providing 25% of daily recommended antioxidants, vitamins, and nutrients.
This advertisement emerged smack in the middle of the national H1N1 (bird flu) scare.
The FTC told Kellogg to halt these "dubious" and unproven claims. Kellogg's removed the wording on the boxes and explained that, "While science shows that these antioxidants help support the immune system, given the public attention on H1N1, the company decided to make this change."
No charges were filed against Kellogg, though a year later it started promising buyers of its "Frosted Mini-Wheats" cereal that it helped improve children's attention span by 20%.
Up Next
Money Morning Global Credit Strategist Michael Lewitt, a former hedge fund and wealth manager, has turned targeting troublesome companies into a winning investment strategy.
And he plans on making big gains from some of the most distressed corporations in the market. For some early investors, he already has...
But it's not too late for you to get in on the action...
For the first time, Lewitt is sharing his counterintuitive strategy with Money Morning readers...
Follow us on Twitter @moneymorning and on Facebook.
Related Articles: