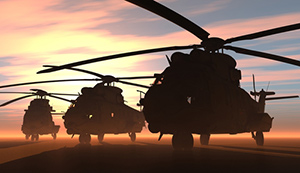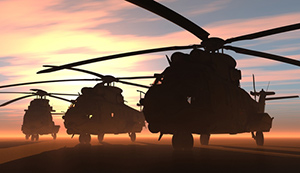 When looking for defense stocks, investors frequently just look for companies with the most advanced weapons, equipment, and vehicles.
While all that's important, it's only part of what makes a company one of the best defense stocks to buy now.
The best defense stocks are companies that also focus on logistics, according to Money Morning Director of Tech & Venture Capital Michael A. Robinson.
"Logistics are what make it possible to actually go somewhere and fight to achieve an objective," Robinson said on Oct. 6. "And it is hands down the most difficult, costly component of fighting. For every one soldier on the field, fighting, there must be dozens of support personnel in the rear, doing hundreds of tasks."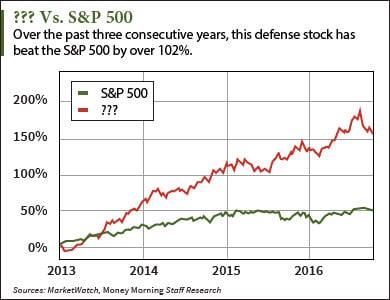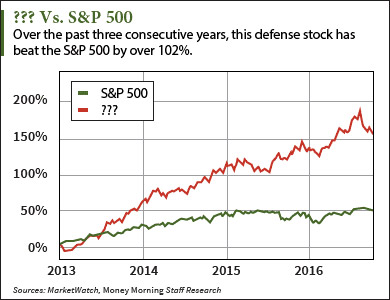 And this focus on logistics, in part, is what allowed one of Robinson's favorite defense stocks right now to beat the S&P 500 for almost the past three consecutive years. The same can't be said for many of its competitors who primarily concentrate on military vehicles and equipment.
Don't Miss: This is your ticket to bigger and better returns... and it won't cost you a penny. What are you waiting for? Read more...
And now, this company is working on a new "disruptive" logistics technology that will change the way the United States fights wars forever. What's more, this defense company is so confident in its future success that it just increased its 2016 outlook for sales, earnings per share, and operating profit.
Check out what this new logistics technology means for one of Robinson's favorite defense stocks to buy...
One of the Best Defense Stocks to Buy Will Soar from This New Tech Catalyst