After Sunday night's presidential debate, I was disheartened.
Donald Trump was – as he himself would put it – a disaster.
And Hillary Clinton shimmied and pivoted and deflected all night long to try and avoid looking like what she plainly is – a garden-variety corrupt-to-the-gills politician.
I wish I could just be cynical and say it was Washington politics as usual – but really, this felt a lot worse than that.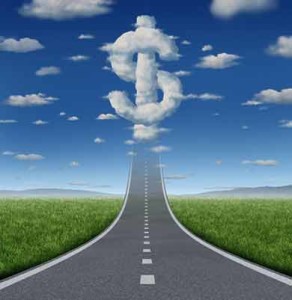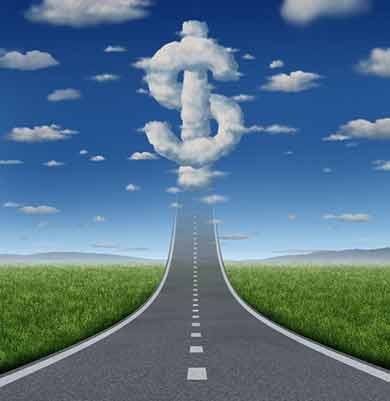 So afterward, I did the only thing that seems to make sense right now.
I went back to work finding great tech stocks and funds for you folks – the kinds of investments that will truly put you on the Road to Wealth.
That lifted my spirits – and I thank you for that.
In fact, my investigation showed me why America will always be great – never mind the morass we may now find ourselves in.
Better yet, my fact-finding mission led me to a wealth-building tech investment that proves my point.
Take a look…
American Know-How
American high-tech and life-sciences firms have pushed the market higher and higher since the end of the financial crisis. Just as they have done throughout our nation's history.
Trending: How This Growth Catalyst Will Send Facebook Stock to $250
From the steam engine and the lightbulb to the semiconductor and the smartphone, U.S. technology changes the world around us, creating new wealth along the way.
As I often remind you all, the Road to Wealth is paved with high tech.
And that's why I think you should look at the Guggenheim S&P 500 Equal Weight Technology ETF (NYSE Arca: RYT). It holds more than 70 stocks, each of which, as the name says, is equally weighted.
RYT is a broad play on the U.S. tech sector. Its three main areas of focus are IT services (24.9%), semiconductors (25%), and software (18%).
It holds nameplate U.S. tech companies like Apple Inc. (Nasdaq: AAPL), whose mobile and computer products are ubiquitous throughout the world. RYT also holds Microsoft Corp. (Nasdaq: MSFT), offering a great play on software and PC gaming.
Then there's Intel Corp. (Nasdaq: INTC), a broad play on the booming semiconductor industry. RYT is also invested in a Facebook Inc. (Nasdaq: FB), a leader in social media, the mobile revolution, and virtual reality.
But those household names are just a taste of RYT's enticing investments. Some of the fund's other 60+ holdings with great technology and excellent financials include…
Join the conversation. Click here to jump to comments…
About the Author
Michael A. Robinson is one of the top financial analysts working today. His book "Overdrawn: The Bailout of American Savings" was a prescient look at the anatomy of the nation's S&L crisis, long before the word "bailout" became part of our daily lexicon. He's a Pulitzer Prize-nominated writer and reporter, lauded by the Columbia Journalism Review for his aggressive style. His 30-year track record as a leading tech analyst has garnered him rave reviews, too. Today he is the editor of the monthly tech investing newsletter Nova-X Report as well as Radical Technology Profits, where he covers truly radical technologies – ones that have the power to sweep across the globe and change the very fabric of our lives – and profit opportunities they give rise to. He also explores "what's next" in the tech investing world at Strategic Tech Investor.