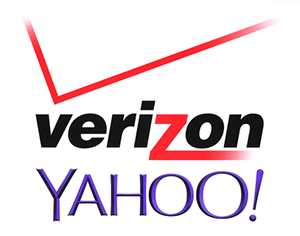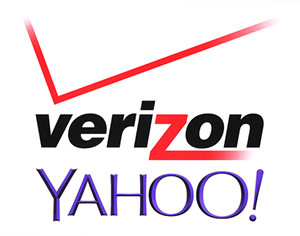 This week, our readers have been asking us, "Will the Yahoo hack affect the Verizon deal?"
That's because the Yahoo stock price has dropped 2.3% this week over growing concerns that the Yahoo! Inc. (Nasdaq: YHOO) hack could damage the tech giant's business.
Today, we are going to go over the details of the Yahoo hack to make sure our readers are all caught up. Then, we'll explain how the hack could affect the $4.8 billion Yahoo-Verizon deal.
What Happened with the 2014 Yahoo Hack?
According to The Washington Post, Yahoo discovered in August the largest recorded breach of any company in history.
The breach occurred in 2014, and at least 500 million user accounts were affected. Yahoo stated that email addresses, telephone numbers, birth dates, and encrypted passwords were compromised.
Yahoo has blamed the hack on state-sponsored hackers, and the FBI believes it could be the work of Russian government hackers, according to The Washington Post.
And because Verizon Communications Inc. (NYSE: VZ) is supposed to finalize its purchase of Yahoo in Q1, this could delay the Verizon-Yahoo deal indefinitely.
That's why investors are concerned about the Yahoo stock price and are asking us, "Will the Yahoo hack affect the Verizon deal?"
Here's everything you need to know about how the Yahoo hack could affect the Yahoo-Verizon deal…
Why the Yahoo Hack Will Affect the Yahoo-Verizon Deal
According to Reuters, Verizon believes it has a "reasonable basis" to withdraw its $4.8 billion deal to Yahoo.
The Yahoo-Verizon deal has a clause that says Verizon can withdraw if a new event could have a material adverse effect on:
The business
Assets
Properties
Results of operation
Financial condition of the business
Verizon General Counsel Craig Silliman told a small group of reporters on Thursday that "the impact is material," according to The Washington Post.
A material effect like the Yahoo hack could hurt Yahoo's financial value.
The deal was supposed to close in Q1 2017. But now Verizon has said that Mayer's company has to prove that the Yahoo hack has not caused damage to the value of Yahoo.
At the Internet Association's Virtuous Circle conference in California on Monday, CEO Lowell McAdam said Verizon is 50% to 60% done with its investigation.
So will the Yahoo hack affect the Verizon deal? Is there any reason Verizon would still want to buy a hacked company? Here's what you need to know…
Will the Yahoo Hack Affect the Verizon Deal? Here's Your Answer
When Verizon reported Q2 earnings on July 26, McAdam said acquiring Yahoo would turn Verizon into a major competitor in mobile media.
According to CNN, Verizon believes focusing on mobile content will help attract millennials. By attracting them at a young age, it could turn them into potential long-term customers.
In the Q2 earnings call, McAdam pointed to Verizon monetizing the mobile searches of popular Yahoo pages such as sports, finance, and email.
There are an estimated 1 billion users that visit Yahoo regularly for email, sports scores, financial news, or other services, according to Fortune.
You see, this is part of the strategy by Verizon to find new areas of revenue growth and separate itself from competitors like AT&T Inc. (NYSE: T), Sprint Corp. (NYSE: S), and T-Mobile.
Verizon has to keep prices competitive on voice, messaging, and data, or it will lose customers to rival services.
So without being able to raise rates on those services, Verizon is turning to making money by becoming a content provider, offering its users more unique services, and selling digital ad space through its products.
Verizon purchased AOL in June 2015 and advertising company Millennial Media in October 2015.
Verizon may still back out of the deal if the Yahoo hack has hurt the company more than Mayer has let on.
But in terms of its revenue growth strategy, Yahoo could still be a strong fit for Verizon.
The Bottom Line: The Yahoo hack may force Yahoo to find a new buyer, because there is a clause in the Yahoo-Verizon deal that could allow Verizon to walk away from the deal. Verizon is roughly 60% complete with its investigation of the Yahoo hack, and we should have more details on the outcome soon.
Get Our Best Wealth-Building Ideas: Money Morning's top 5 investment reports to grow your money like never before are right here – and they're absolutely free. Read more…
Follow us on Twitter @moneymorning and like us on Facebook.