Gold sold off sharply since the election based on the belief that President-elect Trump will bring higher growth. This sell-off makes little sense for those who understand that gold is an investment in monetary policy failure and the destruction of paper currencies. Central banks remain hell-bent on printing money and creating inflation in order to deal with epic levels of global debt. Donald Trump's election not only doesn't change that reality but likely exacerbates it since the president-elect plans to take dramatic steps to promote economic growth that will further increase U.S. debt. Investors should use recent weakness in gold to add to positions.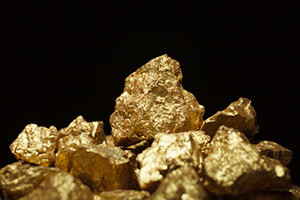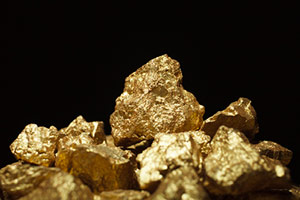 The stock market continued its post-election rally last week, though things may be calming down. The Dow Jones Industrial Average added 284 points, or 1.5%, to close at a record high of 19,152.14, while the S&P 500 jumped 31 points, or 1.4%, to a record 2,213.35. The Nasdaq Composite Index also rose 1.5% to a new record 5,398.92. The small-cap Russell 2000 Index, however, has left these three large-cap indices in the dust since the election as investors convince themselves that a new anti-regulation president will lift the boot of the government off the backs of small- and mid-sized businesses. The Russell rose for 15 straight trading sessions and is up 15.8% since the election.
But that doesn't mean gold is doomed.
Investors who believe the yellow metal is headed down long-term are missing one very important thing.
Trump's presidency should be good for gold. Here's why.
Trump Is Bringing the One Thing Gold "Needs"
The idea that a Trump presidency will bring higher economic growth that will be bad for gold is shortsighted at best.
Frankly, this thesis misses the other thing that Mr. Trump will bring (and that already exists, though it is not picked up by phony government statistics), which is higher inflation. Rather than selling gold, investors should be using prices under $1,220 an ounce to add to their positions.
I receive a lot of questions from readers about the drop in the price of gold, and those questions tell me that some readers are missing the point that I repeatedly make about gold. Maybe I am not being clear enough. You should not be trading gold or buying it for a short-term play. Gold is a generational investment based on the fact that central banks are destroying the value of paper money.
You should welcome a drop in the price of gold because it offers the opportunity to buy more at a lower price. If you are trying to buy gold to make a short-term profit, don't do it. That is not why gold is a good investment. Gold is a good investment because years from now it will be worth a lot more than it is worth now - because the dollar bills in your pocket will be worth a lot less than they are worth now. Clear?
Don't Miss: This is your ticket to bigger and better returns... and it won't cost you a penny. What are you waiting for? Read more... 
In addition, keep in mind that stocks won't rally forever.
Investors might want to take a breath since the market wasn't cheap to begin with. One of the most useful measures of stock market valuation (and one that Warren Buffett reportedly focuses on) is the ratio of the S&P 500 Market Capitalization to GDP. That ratio is up to 125%, a historically high level. There is a lot of year-end performance chasing after another year in which active managers failed to earn their fees. It would not be surprising to see a lot of these gains reverse in January, if only to allow the market to collect itself while it waits for the legislative assault of President Trump's first 100 days.
Stocks Have a Tough Road as We Enter the New Year
Join the conversation. Click here to jump to comments…
About the Author
Prominent money manager. Has built  top-ranked credit and hedge funds, managed billions for institutional and high-net-worth clients. 29-year career.