Wednesday, Nov. 30, at its regular meeting in Vienna, OPEC confounded many of the pundits and hammered out a historic production cut aimed at boosting oil prices.
In response to the announcement, oil prices went on a tear. WTI (U.S. oil futures) shot up 9.3%, while Brent (global oil futures, set in London) was up 8.7%.
Crude oil, midstream, and oil field service companies experienced double-digit gains almost across the board, with the sector experiencing its strongest percentage daily advance in almost three years. In contrast, the broader S&P 500 ended up declining for the day.
While there is going to be some pullback, WTI is now approaching $50 a barrel, while Brent is already above that level.
But if you thought the months of negotiations were hard, wait until you see what's next...
Because now that the Vienna accord has been agreed on, OPEC will have to make sure it actually takes effect in January.
And then make it last long enough to rebalance the market, and permanently boost oil prices.
Here's the only reason to think this oil deal might work...
Our Oil Price Forecast Is Coming True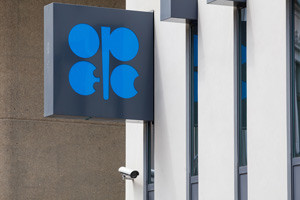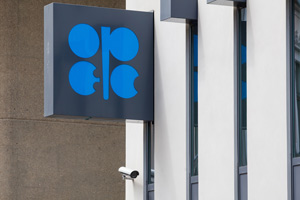 For the record, we are moving ahead to hit the pricing estimates I have been predicting ever since the meeting in Algiers at the end of September: $52-$54 a barrel in New York by the end of this year; low $60s by the end of the first quarter of 2017. Brent prices in London should be $2-$3 above New York.
Of course, all of this depends on countries sticking to the oil deal come January, when it's meant to kick in.
The details of the deal fit with what I've been discussing for the past week, following my Persian Gulf meetings with some of the main global energy players through last Thursday.
Don't Miss: Get the Best Investing Research Today to Grow Your Money
OPEC has collectively agreed to reduce production to an aggregate 32.5 million barrels a day. That matches the cartel's October levels and amounts to a reduction of about 1.2 million barrels, or about 4.5% of current volume.
The cartel finally agreed to exclude Nigeria and Libya from the cut. Both have been experiencing significant domestic instability that has been wreaking havoc with their oil production. Iran, in turn, agreed to cap its production at current levels...
Iran Finally Got on Board
Now, you've already seen why concerns about Iran not agreeing to a cap are overdone. Sure, Tehran still wants to reach the oil production levels it had prior to the recently lifted Western sanctions. At 4.2 million barrels a day, Iran is already a few hundred thousand from reaching that objective.
But the country faces significant domestic field and infrastructure problems that prevent Iran from increasing and sustaining production beyond current levels.
As a result, Tehran has agreed to cap production at its present level - where, effectively, its own internal problems force the country to remain anyway.
Iraq is still a wild card, but Baghdad has, at least for now, signed on.
OPEC must still divvy up the agreed cuts between member countries. That's still a contentious issue since Saudi Arabia is apparently cutting less than initially thought and will have to exercise its usual function of OPEC enforcer.
In the past, the Saudis did that by increasing or decreasing their own production to punish other cartel members. But following two years of OPEC defending market share instead of oil prices by keeping the taps open, that's unlikely to work.
As you saw in Tuesday's letter, you should expect some cartel members desperate for revenue to produce more than their quotas allow. That may increase the actual volume moving into the market from OPEC members to a level close to 33.2 million barrels a day - some 700,000 barrels a day more than the deal's official limit.
The key is to bring the global market into a balance between supply and demand. And that highlights what could well be the least controllable aspect of OPEC's Vienna accord...
The Deal Won't Work Without Russia
For the deal to have any chance of working, OPEC needs to obtain at least 600,000 barrels a day in cuts from non-OPEC producers. At least half of that (300,000) must come from Russia.
More from Kent: My (Bold) 2017 Oil Price Forecast - and Today's Most Profitable Energy Play
My sources indicate that proposal met a stony response when it was first proposed in Moscow on Sunday. And following Wednesday's announcement of a deal in Vienna, the Kremlin's response was a cautious (but rather cryptic) acceptance.
Behind the scenes, a number of my global contacts were telling me this morning that Russia will once again agree to a cut - and then not follow it. That's been the pattern in several OPEC-Russia deals in the past.
And that's a problem, because the OPEC deal means little if it cannot be sustained for long enough to allow the market to rebalance.
Once again, I expect Asia will become a renewed battlefield between Saudi Aramco and Russian Rosneft - two of the most powerful national state oil companies in the world. There, the fight for market share will continue.
But with both countries seeking to privatize a portion of these companies, they also have other goals in mind - goals that give some hope the Vienna deal may stick...
Both Russia and Saudi Arabia Need Higher Oil Prices
The funds resulting from a minority share sale of Aramco will be the initial stage in Saudi Arabia's post-oil investment and economic diversification plan. Meanwhile, Rosneft already has 25% of its shares in private hands and trades on both the London and Moscow exchanges, but selling more is in the works to plug Russia's budget deficit.
That means Rosneft's management has to contend with returning share value to investors, not just projecting central government policy. The Saudis will face a similar challenge once Aramco shares are sold.
In both cases, the value of the stock offers will be set by the value of the underlying assets. And that, essentially, is predicated on the price of oil.
So what both Saudi Arabia and Russia need is still higher oil prices. That may just be enough to keep the Vienna accord together in 2017.
Energy's $48 Trillion Holy Grail: A shocking discovery has unlocked a 36,000-year supply of free energy. Not only is this fuel source endless, it's ready to use immediately! The U.S. Department of Defense just invested $7 billion in a single day, igniting an early-stage "energy boom" that will likely mint millionaires at a dizzying clip. Find out exactly how to play it here...
Follow Money Morning on Facebook and Twitter.
Join the conversation. Click here to jump to comments…
About the Author
Dr. Kent Moors is an internationally recognized expert in oil and natural gas policy, risk assessment, and emerging market economic development. He serves as an advisor to many U.S. governors and foreign governments. Kent details his latest global travels in his free Oil & Energy Investor e-letter. He makes specific investment recommendations in his newsletter, the Energy Advantage. For more active investors, he issues shorter-term trades in his Energy Inner Circle.