The chance of the banking deregulatory locomotive - which is ready to leave Washington Station when Donald Trump is inaugurated - running off the tracks is high.
Very high.
If that happens, the train - including big banks, capital markets, consumer protections, and the whole American economy - could crash and burn.
America's been taken down the financial services deregulation path many times before. Everything goes well for a while, and sometimes a good while... But eventually the embers of greed that fuel financial services gamers turns into a conflagration, consuming everything in sight.
I've got an easy, five-step approach to avoid catastrophe and make deregulation great again.
But before I show you, I want to talk about what usually goes wrong with deregulation juggernauts - why what can happen always happens.
And most importantly, what the American public must demand of our new president and his lieutenants to ensure we're not headed off another cliff...
Banking Regulation Is a Reaction to Bad Behavior
First, it's instructive to understand that the regulation of banks and financial services in the United States has never been arbitrary or capricious. All the rules and regulations that have ever been put in place have resulted from what's gone wrong - from the banks and the greed-mongers screwing up.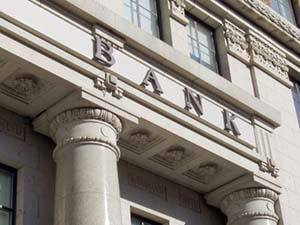 Trending: Get the Best Investing Research Today to Grow Your Money
In other words, if banks didn't blow themselves up on a regular basis throughout the history of our republic (and in the process blow up depositors, borrowers, businesses, and the economy), there wouldn't be any need for the seemingly over-the-top regulations financial services companies subsequently try and wrangle out of.
Take the U.S. Banking Act of 1933, more commonly known as Glass-Steagall (named for Sen. Carter Glass and House Banking and Currency Committee Chairman Henry Bascom Steagall, who shepherded the act through Congress).
Glass-Steagall became the law of the land on the heels of 5,000 banks failing between 1929 and 1933. Those failures hit depositors with more than $400 million in losses. Things were so bad that President Franklin Roosevelt took the extraordinary step of shutting down the entire banking system for four days to calm the public and stem costly bank runs.
Prior to the 1933 act, banks were free to traffic in securities. But a congressional investigation led by prosecutor Ferdinand Pecora unearthed a culture of recklessness, cronyism, and fraud in the use of depositor funds and in the promotion of securities for sale to the public.
A top executive of Chase National Bank (the precursor of today's JPMorgan Chase) enriched himself by short-selling his own bank's shares during the stock market crash. National City Bank (now Citigroup) took millions of dollars of failed loans to several Latin American governments, packaged them as securities, and unloaded them on unsuspecting U.S. investors.
That's what spawned the encompassing wet-blanket regulation regime known as Glass-Steagall - it was all because of what the banks did.
But old rules don't always make sense when the economic landscape expands.
Join the conversation. Click here to jump to comments…
About the Author
Shah Gilani boasts a financial pedigree unlike any other. He ran his first hedge fund in 1982 from his seat on the floor of the Chicago Board of Options Exchange. When options on the Standard & Poor's 100 began trading on March 11, 1983, Shah worked in "the pit" as a market maker.
The work he did laid the foundation for what would later become the VIX - to this day one of the most widely used indicators worldwide. After leaving Chicago to run the futures and options division of the British banking giant Lloyd's TSB, Shah moved up to Roosevelt & Cross Inc., an old-line New York boutique firm. There he originated and ran a packaged fixed-income trading desk, and established that company's "listed" and OTC trading desks.
Shah founded a second hedge fund in 1999, which he ran until 2003.
Shah's vast network of contacts includes the biggest players on Wall Street and in international finance. These contacts give him the real story - when others only get what the investment banks want them to see.
Today, as editor of Hyperdrive Portfolio, Shah presents his legion of subscribers with massive profit opportunities that result from paradigm shifts in the way we work, play, and live.
Shah is a frequent guest on CNBC, Forbes, and MarketWatch, and you can catch him every week on Fox Business's Varney & Co.