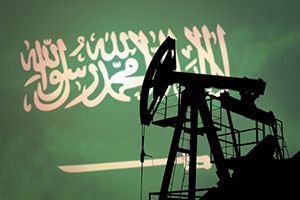 The Saudi Aramco IPO is likely to take place on an exchange in either New York, Toronto, or London. Aramco favors the New York Stock Exchange, according to recent reports.
The Wall Street Journal reported on Tuesday (Feb. 21) Saudi Aramco has ruled out Asian exchanges - like Hong Kong, Tokyo, and Singapore - for its IPO and is planning to offer its stock on a Western exchange.
Trending: There Are Big Changes and Big Profits Coming to the Oil Sector in 2017
The Aramco IPO advisors and lead underwriters for the IPO have already been chosen. That means the next big decision will be on which stock exchange to offer shares.
But the decision is trickier than simply choosing where the company will sell its shares, especially if the Saudi oil company wants to list on the NYSE.
Here's why holding the Aramco IPO in New York could pose a big problem and why investors interested in the world's biggest IPO need to be paying attention...
The Saudi Aramco IPO Could Expose State Secrets
The biggest problem for Aramco ahead of the IPO will be unraveling the massive company from the Saudi government.
Money Morning Global Energy Strategist Dr. Kent Moors says the company's connection to the Saudi government is very secretive.
"Saudi Arabia has been reluctant to sell a percentage of its crown jewel company because doing so requires revealing important information about the country's oil fields that have been held in secrecy until now," Moors said.
That's especially true if Aramco chooses a New York listing.
U.S. financial laws require all companies listed on the NYSE to file audited financial statements once a year and disclose "all material information" that could affect investors. And because Saudi Aramco is owned by the Saudi government, its public disclosures could divulge sensitive information.
That means before the Aramco IPO, the company must completely detach itself from the government. This process could push the IPO back until 2019.
Another problem with Aramco listing in the United States is growing hostility between the two countries. Congress passed a controversial law in September 2016 allowing victims of the Sept. 11, 2001, terror attacks to sue the government of Saudi Arabia in American courts.
While President Obama vetoed the law, Congress overrode the veto with a two-thirds majority. And by having shares listed on an American exchange, lawyers would have tangible Saudi assets to target in suits.
"Those concerns could derail a U.S. listing," The Wall Street Journal said.
But deciding which exchange to list Aramco shares on is only one of the problems facing the Aramco IPO. We've uncovered three major hurdles the company will have to clear before selling the company. Here's what's still standing in Aramco's way...
Follow Money Morning on Facebook and Twitter.