Here are 10 marijuana stocks under $5:
| | | |
| --- | --- | --- |
| Company | Stock Symbol | Opening Price as of 3/2/17 |
| Grow Solutions Holdings Inc. | GRSO | $0.11 |
| Medical Marijuana Inc. | MJNA | $0.12 |
| Terra Tech Corp. | TRTC | $0.25 |
| CV Sciences Inc. | CVSI | $0.41 |
| Lexaria Bioscience Corp | LXRP | $0.50 |
| MassRoots Inc. | MSRT | $0.86 |
| Grow Condos Inc. | GRWC | $1.01 |
| Zoned Properties Inc. | ZDPY | $1.65 |
| Kush Bottles Inc. | KSHB | $2.05 |
| General Cannabis Corp. | CANN | $2.17 |
These companies offer a variety of ways to play the booming billion-dollar marijuana industry.
However, we consider these stocks to watch rather than investments. That's because investing in marijuana stocks is speculative and most marijuana stocks are penny stocks, which are notoriously risky.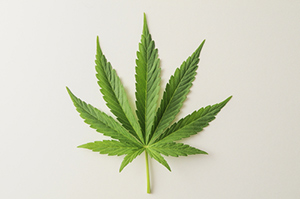 For example, MassRoots Inc. (OTCMKTS: MSRT) is a social media network for marijuana enthusiasts. Through its app and web portal, MassRoots users can share cannabis content and follow their favorite dispensaries.
Grow Condo Inc. (OTCMKTS: GRWC) and Zoned Properties Inc. (OTCMKTS: ZDPY) operate in the marijuana real estate market. In the marijuana real estate market, landlords rent out facilities and land to marijuana companies.
Sign up for SMS so you never miss special events, exclusive offers, and weekly bonus trades.
And General Cannabis Corp. (OTCMKTS: CANN) provides consulting services and security to marijuana companies.
However, these are just a few of the best pot stocks to watch...
The vote across America for marijuana legalization is expected to create one of the biggest wealth grabs in history, transforming everyday Americans into millionaires overnight.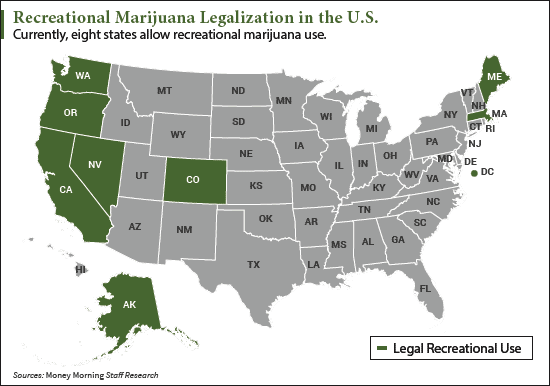 And as a service to Money Morning readers, we're now making available a 90-page cannabis investing guide called The Roadmap to Marijuana Millions.
This "bible of weed investing" reveals the world's top marijuana stocks every serious investor should consider right now.
Normally valued at $499, it can be yours absolutely free. To learn how to get your free copy, click here.
This offer is only available to the first 500 people who respond today. So please go here now to reserve your copy.
Follow Money Morning on Facebook and Twitter.