The clock is ticking. If Congress doesn't pass a spending bill by midnight on Friday (April 28), then Uncle Sam will run out of money and shut down.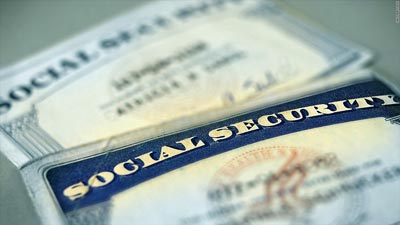 The prospect of this outcome has left many American retirees wondering the exact same question: Will a government shutdown affect Social Security?
The answer depends largely on your specific status with the Social Security Administration (SSA) as of Friday at midnight.
Here's what we mean...
How Will a Government Shutdown Affect Social Security?
Individuals who've long been receiving federal retirement benefits shouldn't be impacted by a government shutdown.
That's because this money comes from a separate, private trust (the Social Security Trust Fund), which is considered an "essential government service" and therefore protected from federal financial stalls.
Free Book: The secrets in this book helped one Money Morning reader make a $185,253 profit in just eight days. Learn how to claim your copy here...
An example of a negatively impacted "non-essential government service," however, would be the Meals on Wheels program. Thirty-five percent of Meals on Wheels' funding comes from the federal government. Should this weekend bring us an Uncle Sam shutdown, Meals on Wheels may be forced to halt operations for a while.
The Social Security Administration would continue its operations -- dispersing money amid the shutdown -- but its employees would still be subject to furlough (unpaid, required leave).
And on top of all that, there is one group of retirees that's subject to a benefits halt should Congress fail to find a solution by the deadline...