Tech stocks have had a busy 2017 so far. We've seen the acquisition of groundbreaking companies in healthcare and autos, while the online revolution is seeping into every nook and cranny of our lives here and around the world. There's also been major news in marijuana legalization, which is living up to the hype as a frontier sector.
Of course this is all huge for investors, with juicy profit opportunities popping up with each new development.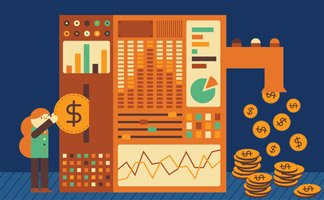 We're going to look at four major areas for tech investing: legal marijuana, healthcare, the online revolution in Asia, and the cars of the future. For each one, we'll tell you what Money Morning Director of Tech and Venture Capital Research Michael Robinson sees on the horizon. Then we'll pick a favorite stock to buy to profit from each trend.
For marijuana, we'll look at how legalization is progressing in Canada and the United States. In healthcare and pharmaceuticals, we'll cover some groundbreaking developments in immunotherapy to treat cancer. Next, we'll see how online interaction is taking over Asia. And finally we'll go over the enormous profit potential in the fast-growing trend of autonomous vehicles.
We'll also give you our favorite picks in each subsector - including a company that could become the Apple of legal weed and a biotech that's leading the way through the next revolution in cancer treatment. First up is why Michael Robinson has been looking to Canada for some of the biggest winners in marijuana legalization...
Investing in Tech: Legal Marijuana Gains Ground on Two Fronts
Only one nation - Uruguay - has made marijuana completely legal. That is, not decriminalized or de facto tolerated, but fully legal as a consumer product for adults.
If all goes according to Canadian Prime Minister Justin Trudeau's plan, however, there will soon be two.
In April 2017, Trudeau introduced legislation to legalize and regulate marijuana. He has been a vocal supporter of legalization since his campaign, arguing that it is the best way to keep it out of the hands of children.
Trudeau and Canada's Liberal government are eyeing 2018 for implementation of the new law. Provinces will have some discretion to limit who can buy pot and where. Some illegal dispensaries may be shut down.
Some marijuana advocates are frustrated by the delay and also by some of the restrictions in the legislation.
But Michael Robinson says not to worry. Legal weed is coming to Canada, and soon. The government wants it, and Canadians want it.
BREAKING: New Legislation Could Turn Tiny Pot Stocks into Millions. Click Here...
According to an NRG Research Group poll released in March, 51% of Canadians support marijuana legalization, compared to 33% who are opposed. Only 14% were unsure. The opposition is simply not strong enough to stop it.
That's good news for investors looking to profit from marijuana legalization. Legal weed sales in North America hit $6.7 billion in 2016, and according to Arcview Market Research will climb to $22.6 billion by 2021. Thanks to new laws in Canada, California, and Massachusetts, spending for recreational use in particular is expected to rise from $1.8 billion to $14.9 billion in that time frame.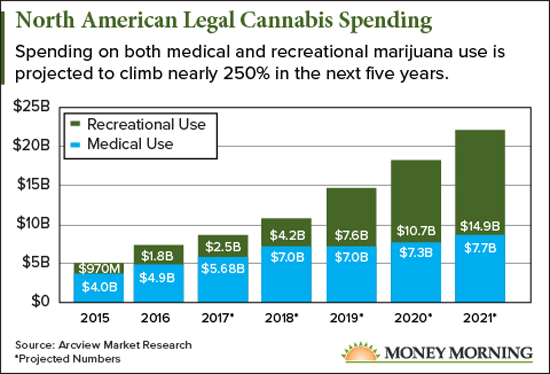 "Nothing here shatters the lucrative reality that double-, triple-, or even quadruple-digit gains are on the way for the five stocks I included my latest report," Michael says. Investors can prepare for a major expansion in the legal weed industry as Canada prepares to put an end to prohibition.
Believe it or not, support for marijuana legalization is even stronger in the United States than in Canada. A Gallup poll last year reported that 60% of Americans support legalization. That's up from just 12% in 1969. The times they are a-changing.
It's unlikely that the federal ban on marijuana will be lifted in the next few years. But more and more states are hopping on the legalization bandwagon, and the feds have generally been hands-off.
That state of affairs should continue, as the spending bill passed by Congress in late April extended the Rohrabacher-Blumenauer amendment, which prohibits the Justice Department from using funds to interfere with state medical marijuana laws. That hamstrings Attorney General Jeff Sessions, who has previously talked tough on enforcing federal marijuana laws.
Currently, 88% of marijuana spending in the United States is illicit. As states work to implement new laws, the legal cannabis industry will be taking more and more profits out of the hands of criminal organizations.
Coming up, we'll highlight one of our favorite pot stocks to buy today. For now, let's turn to healthcare.
Investing in Tech: More Breakthroughs in Healthcare Are on the Way
There's a new cancer treatment on the way. Immuno-oncology, or "IO," harnesses the human immune system's natural tendencies to eradicate cancer from the body. Immunotherapy drugs can either direct the immune system to target tumor-associated antigens (TAAs) or enhance existing tumor-fighting responses.
Several IO drugs have already been approved by the FDA to treat melanoma and lung cancer. And so far the treatment has been a resounding success.
Lung cancer patients treated with Merck's Keytruda, for example, have shown a 31% improvement in survival rate compared to those treated with chemotherapy alone. Thanks in part to Keytruda, former President Jimmy Carter announced in 2015 that he was cancer free after melanoma had spread to his liver and his brain.
Keytruda, like the other major IO drugs on the market, is what's called a checkpoint inhibitor. The T cells in your body are responsible for finding cancerous cells and attacking them. But once an attack is launched, the body releases "checkpoint" molecules to distinguish healthy cells from cancerous ones. One of cancer's most devious tricks is to masquerade as healthy cells and thus get marked for protection. Checkpoint inhibitors like Keytruda stunt this response and therefore aid the body in fighting off malignant cells.
Today there are more than 1,000 IO drugs in the trial stage. Michael says it will change cancer treatment "the way the atomic bomb changed the face of warfare."
Immunotherapy treatments generated over $6 billion in 2016, up from $2.5 billion in 2015. With a slew of new drugs on the way, sales projections vary. But no matter what research firm you trust, sales are set to explode. Projections range from $34 billion in 2024 to a stunning $119 billion by 2021.
No wonder IO partnering deals have been racking up at a record-breaking pace in the past few years. In 2015 and 2016, 18 different buyers made 31 development-stage IO deals averaging over $150 million in up-front cash. The blockbuster deals have continued to add up in 2017, too, with blockbuster acquisitions by Bristol-Myers Squibb and Servier leading the way.
For those looking to get in on the ground floor of the IO revolution, below we'll single out a company that is leading the way to the next generation of cancer treatment.
Here Are 10 "One-Click" Ways to Earn 10% or Better on Your Money Every Quarter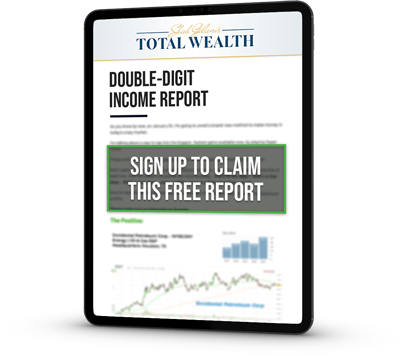 Appreciation is great, but it's possible to get even more out of the shares you own. A lot more: you can easily beat inflation and collect regular income to spare. There are no complicated trades to put on, no high-level options clearances necessary. In fact, you can do this with a couple of mouse clicks – passive income redefined. Click here for the report…
About the Author
Stephen Mack has been writing about economics and finance since 2011. He contributed material for the best-selling books Aftershock and The Aftershock Investor. He lives in Baltimore, Maryland.