We're bringing our readers two marijuana penny stocks to watch in October 2017 before legal marijuana sales explode 198% by 2020...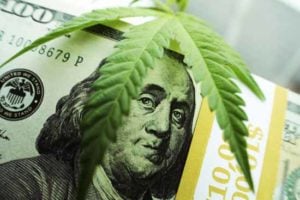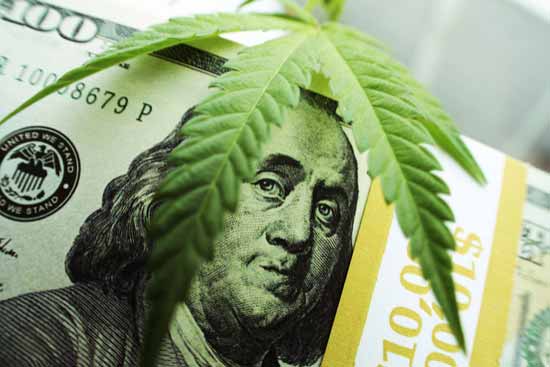 Legal marijuana sales in North America last year generated $6.7 billion, and that number is expected to climb to $20 billion by 2020.
And in order to net the biggest gains before the 198% jump in sales happens, you need to know the penny pot stocks to watch.
Now, because marijuana is still illegal under federal law, cannabis stocks are speculative investments. Most pot stocks are traded on over-the-counter exchanges, which makes them subject to fewer regulations and disclosure rules, making them riskier to own.
But we still wanted to make sure Money Morning readers know about these two marijuana stocks right now because there is specific news that could move the prices in October...
Marijuana Penny Stocks to Watch, No. 2: Zoned Properties Inc.
Zoned Properties Inc. (OTCMKTS: ZDPY) owns two marijuana cultivation properties, two dispensary properties, and two properties are in development for marijuana business use.
Sign up for SMS so you never miss special events, exclusive offers, and weekly bonus trades.
And on Oct. 5, 2017, Zoned Properties held a virtual presentation that highlighted positive news about the company.
Zoned Properties signed a five-year commercial lease with an unnamed tenant in its Medical Marijuana Business Park in Tempe, Ariz., for a 2,500-square-foot space. The Medical Marijuana Business Park is now more than 50% leased, according to Marijuana Business Daily.
Financial terms for the leased property weren't disclosed, but Zoned is making more money because it's filling its property space.
Special Report: Cannabis Is the Gold Rush of the 21st Century - 30 Stocks to Invest in Now. Details Here...
In the presentation, the company announced revenue increased from $823,000 in the first six months of 2016 to $1 million in the first six months of 2017.
That's a 27% increase.
Now, it's true the ZDPY stock price has been volatile over the last 52 weeks, trading at a low of $0.50 and a high of $3.88.
Today, it opened at $0.76 per share.
However, signing more clients to long-term leases will provide steady revenue, which should attract more investors and help the stock price climb.
And while the ZDPY stock price could move in October thanks to positive information from the presentation, it's not the only marijuana company that's making news.
This next marijuana company announced yesterday (Oct. 10) that it's launching a new ad network.
In fact, an optimistic outlook shows this company could net billions from the advertisements...