A 2018 stock market crash could be imminent, and it could be the Fed's fault...
That might sound surprising considering the Dow is up over 250% since the rally began, back in March 2009, and is up over 21% this year alone.
But Federal Reserve policies are changing, and that could cause a market crash in 2018...
Will There Be a 2018 Stock Market Crash?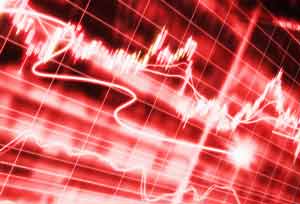 No one can predict a stock market crash, and we certainly aren't going to try. But there are some market crash warning signs we want Money Morning readers to be aware of.
And they all involve the U.S. Federal Reserve...
You see, when the 2008 financial crisis hit, the Fed took action to help boost the economy by slashing interest rates all the way down to 0.25%, their lowest rates ever.
Urgent: Feds use obscure loophole to threaten retirees. If you have a 401(k), IRA, or any type of retirement account, this could cause you to miss out on $68,870 or more. Learn more...
The plan was to make it cheap and easy for companies to borrow money, which would help them grow even as the economy fell into a recession.
Instead, companies used the cheap borrowing costs to repurchase shares of their own stocks...
Between 2009 and 2016, publicly traded companies bought back $2.1 trillion in their own stock, while borrowing $1.9 trillion. That means historically low interest rates have helped boost stock prices during the bull market run.
And that's led to stocks reaching historically high valuations.
Right now, the Cyclically Adjusted Price/Earnings (CAPE) ratio, a reliable measure of valuation in stocks, shows that equities are trading 86.9% above their historical average.
In fact, the CAPE ratio has only soared higher twice: in 1929 and 1999. Both times the stock market crashed afterward.
Now, we aren't predicting a stock market crash will happen this time. But the impressive highs that stocks have reached since the bull market began, over eight years ago, may not be sustainable.
Especially as the Fed is quickly changing policy course...
How the Fed Could Cause a Stock Market Crash in 2018
The Fed is tightening monetary policy, and that could pull money out of the stock market.
Since December 2014, the Fed has hiked interest rates four times, sending the rate above 1% for the first time since 2008. Now, the Fed is planning four more rate hikes by the end of 2018, which will push the rate above 2% for the first time since 2008.
The low interest rate era is ending...
And there's more. The Fed is also unwinding its massive $4.5 trillion balance sheet...
You see, not only did the Fed slash interest rates after the 2008 crisis to stimulate the economy, it also began buying up assets from Wall Street to help push money into the markets.
The Fed is now ending its asset-buying program - also known as "quantitative easing" - and unloading the assets. That's going to pull even more money out of the markets.
IRS-Proof Your Life: The more you earn, the more the IRS takes. But these 100% legal tax exemptions could save you millions over the long term... Learn more...
With stocks at historically high valuations, less liquidity could be the trigger that leads to a market correction, or even a crash, in 2018.
Again, markets could still run even higher. No one can predict a market crash. But we want investors to be fully informed about the risks.
And we want investors to know how to profit no matter what the market is doing.
That's why we're showing you two of the best stocks to own during a market downturn. Not only are these some of the best stocks you can own, but they have a proven track record of rising during a market crash...
2 Stocks to Protect Your Wealth During a Market Crash