Investor support for the marijuana industry is gaining speed, but you still have an opportunity to get out ahead of the crowd.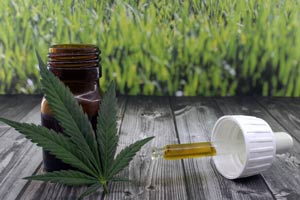 That's because most people think of the marijuana industry as being centered on traditional marijuana, or "flower," use.
But there's another type of marijuana consumption that you should know about: extractions.
Extracted products are used to provide alternatives to simply smoking marijuana, like edibles and concentrates.
According to Leafly, marijuana "flower" sales still dominate the market, but extracts make up the fastest-growing segment of the cannabis industry. In some markets, the share of flower sales has declined to 50%, with derivatives making up the balance.
That means now is the time to invest in cannabis extraction companies if you want to enjoy the first-mover advantage.
We've put together a list of three industry leaders in the cannabis extraction space. Take a look...
Cannabis Extraction Company No. 1: Radient Technologies Inc. (OTCMKTS: RDDTF)
Radient Technologies - an experienced food-extraction company - only recently became involved with cannabis, but it is already making moves to become a leader in the space.
The company's signature MAP technology can be used to effectively extract cannabidiol (CBD) from industrial hemp - something that is well on its way to becoming fully legal in its home country of Canada.
Radient also has a strategic relationship with Aurora Cannabis Inc. (OTCMKTS: ACBFF) - one of our favorite marijuana industry investments and a part of Money Morning Director of Technology & Venture Capital Research Michael Robinson's model pot stock portfolio since 2016.
Editor's Note: Aurora is just one of the fundamental picks in Michael's Roadmap to Marijuana Millions model portfolio. Learn how to gain access to the entire portfolio here.
The terms of the recent partnership dictate that Radient will supply processing services to Aurora for the production of extracts from material supplied by the company, which includes both cannabis and hemp.
This gives Radient a constant revenue stream and a valuable ally in the marijuana space.
"This agreement will enable us, in the very near future, to dramatically accelerate the production of high-margin cannabis derivatives under favorable terms," said Terry Booth, CEO of Aurora Cannabis, on Nov. 6. "The market for non-smoked derivative cannabis products is growing at a remarkable pace, and through this agreement we have a cost-effective and scalable means to help meet this demand - particularly once we begin harvests in the first half of 2018 at our 100,000+ kg per annum Aurora Sky production facility."
Numbers like that will practically ensure Radient's continued growth for years to come, and its partnership with one of the largest marijuana players provides a reliability that can be hard to find in the cannabis sector.
Cannabis Extraction Company No. 2: Quadron Cannatech Corp. (OTCMKTS: QUDCF)
Quadron Cannatech is involved in almost every aspect of the marijuana-extraction process.
Quadron provides automated extraction and processing solutions, ancillary equipment, products, and services for the Canadian cannabis industry.
The company also sells vape pens, capsules, and other cannabis extraction consumption products directly to consumers.
Its management team is comprised of myriad lawyers, financiers, and chemists - all with decades of experience in international markets.
The Canadian government is expected to legalize all cannabis use in July 2018, and Quadron is primed to take full advantage.
The next company is positioned to profit from more than just the Canadian marijuana market, and it's moving fast. In the past month alone, it's up over 65%. Check it out...