U.S. Attorney General Jeff Sessions' latest attack on marijuana has backfired.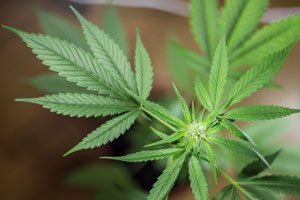 In fact, it looks like the AG's decision to unwind the Cole Memo has actually hastened marijuana legalization.
In the weeks since Sessions' decision, state lawmakers have rushed to introduce legalization measures in both New Jersey and Kentucky. In New Hampshire, members of House gave preliminary approval to a new marijuana bill, according to Leafly. And Vermont's legislature passed an adult-use legalization bill, which Gov. Phil Scott has vowed to sign.
In the meantime, states with new marijuana laws - like California, Massachusetts, and North Dakota - have ignored Sessions' threats and continued to roll out their respective legalization efforts.
And in the states with long-standing marijuana laws in place, like Colorado, state and local officials are making it clear they aren't going down without fight.
"We'll give up legal pot when Sessions pries it from our hands," tweeted Colorado Senate Democrats on the day of the decision.
Now, these states and lawmakers may have finally found a way to stick it to Jeff Sessions once and for all.
On Friday (Jan. 12), a U.S. House bill was introduced that will permanently halt any efforts by Sessions to go after marijuana states.
Take a look...
A Permanent Solution to Federal Interference
In what's essentially a step up to the existing Rohrabacher-Blumenauer Amendment (formerly known as Rohrabacher-Farr), this new law protects weed states and applies to all federal agencies.
Dubbed the "Restraining Excessive Federal Enforcement & Regulations of Cannabis Act of 2018" (REFER), it forbids federal agencies from spending money to "detain, prosecute, sentence, or initiate civil proceedings against an individual, business or property, that is involved in the cultivation, distribution, possession, dispensation, or use of cannabis" when those actions comply with state or local law.
Top Three California Pot Stocks to Watch for the Biggest Gains - Learn How to Cash In Here
The legislation would also protect banks that work with state-legal cannabis businesses.
While the current Rohrabacher-Blumenauer applies only to medical marijuana, bars only Justice Department prosecutions, and needs to be periodically renewed by lawmakers, the REFER Act protects adult-use cannabis in addition to medical, applies to all federal agencies, and is permanent.
The new legislation was introduced by U.S. Rep. Barbara Lee (D-CA) and reported Friday by Marijuana Moment, who obtained a full copy of the bill and spoke with one of its cosponsors.
"It is time we expand the protections of Rohrabacher-Farr to ensure that no government agency targets marijuana companies and their partners in ancillary businesses," Congresswoman Dina Titus (D-NV) ... told Marijuana Moment via e-mail. "Taxpayer dollars should not be used to crackdown on law-abiding taxpayers operating legally in states."
This legislation could be the most significant practical marijuana policy and enforcement reform to date - made all the easier to pass because it avoids the added effort of changing cannabis' status under the schedules of the Controlled Substances Act.
Efforts to protect marijuana-friendly states already have support from both parties. For example, in late 2017, U.S. Sen. Orrin Hatch (R-UT) introduced a bill that would allow more states to conduct research on marijuana without fear of retribution. That bill received sweeping bipartisan support.
But now, before the bill is put to vote, the market is in limbo, which creates the perfect buying opportunity for investors.
In fact, if you're considering buying pot stocks for the first time, this month's events have created an incredibly attractive entry point into the industry.
You could see double- and triple-digit gains as the industry flourishes in 2018. And we've made it easy for you to get started...
In this crucial interview with Money Morning Director of Technology & Venture Capital Research - and pot stock expert - Michael Robinson, you can learn the ins and outs of California's marijuana markets and get details on three tiny pot stocks expected to hand you the biggest gains.
Follow Money Morning on Twitter @moneymorning, Facebook, and LinkedIn.