Buying one of the most expensive stocks (by share price) on the S&P 500 seems like a lot of money.
For example, owning just one share of The Priceline Group Inc. (Nasdaq: PCLN) would cost $1,921.53. But some of these stocks aren't quite as "expensive" as they seem...
| | | |
| --- | --- | --- |
| Company | Stock Symbol | Price as of 1/30/18 |
| Priceline Group Inc. | PCLN | $1,921.53 |
| Amazon.com Inc. | AMZN | $1,437.82 |
| Alphabet Inc. Class A | GOOGL | $1,177.37 |
| Alphabet Inc. Class C | GOOG | $1,163.69 |
| Autozone Inc. | AZO | $776.67 |
These stocks are only considered "expensive" in terms of price per share. But there are a lot of ways to evaluate stock values, and these stocks may seem expensive when using different criteria to judge them.
For instance, an investor who heavily weighs the price-to-earnings (PE) ratio before buying a stock would never buy Salesforce.com Inc. (NYSE: CRM) at a PE ratio of 14,976.41.
But for those who value the potential of future earnings, the AMZN stock price may actually look "cheap."
An investor may not mind paying over $1,000 for AMZN stock if they believe the Amazon stock price can climb 72% in 2018, like it did over the last 12 months.
But even though a share price over $1,000 might not mean the stock is "expensive," there are two main reasons why investors want to own an expensive stock by share price...
One reason is they are chasing past returns. After all, the stock price for PCLN skyrocketed from $7.12 in 1991 to $1,921.53 today for a gain of 26,887.78% in 27 years.
Investors might be hoping those gains will continue into the future and are willing to pay the high share price.
Another reason investors buy expensive stocks is because they tend to have lower trading volumes and thus fewer volatile price swings. High prices can also encourage long-term ownership, according to Reuters.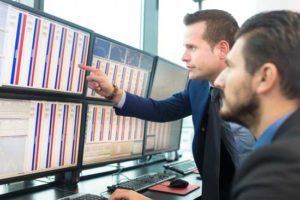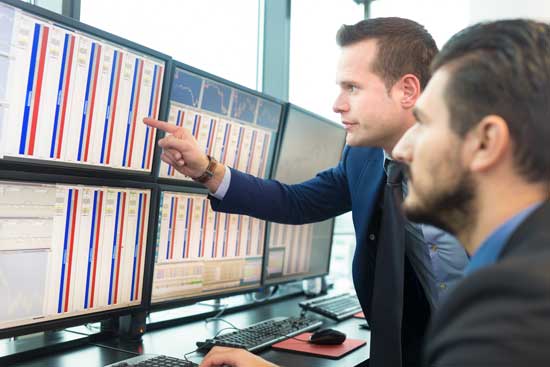 Sign up for SMS so you never miss special events, exclusive offers, and weekly bonus trades.
For example, the trading volume for the "hot" tech stock Advanced Micro Devices Inc. (Nasdaq: AMD) was 44 million on Jan. 30, 2018. The price opened at $13.24, and at one point, it dropped 4.15% to an intraday low of $12.69.
Because the AMD stock price is affordable, more investors might be trying to make short-term profits.
In comparison, Priceline group had a trading volume of just 361,000 on Jan. 30, and the most the stock dropped in its intraday low was just 0.35%. Traders hoping to flip stocks for short-term gains are likely going to target stocks with lower share prices so they can control more shares.
And that leads to an important question we receive a lot...
Should I Buy the Most Expensive Stocks on the S&P 500?
Money Morning readers always need to have a long-term outlook to find the biggest profit opportunities.
Four years ago, on Jan. 31, 2014, the PCLN stock price was trading for $1,144.89 per share. At the time, that seemed expensive.
But the Priceline stock price climbed 67.83% since then, and it now trades for $1,921.53 per share.
If the price climbs another 67.83% in the next four years, PCLN will trade for roughly $3,200 per share by 2022, making today's prices seem "cheap."
Don't Miss This Shot at a $78,000 Windfall: This tiny firm is about to make the entire world wire-free. As its game-changing technology revolutionizes the global power structure, its stock could hand investors a massive return. Learn more...
Of course, just because a stock is expensive doesn't make it worth buying.
That's why today, we're sharing all the details about two stocks on this list that Money Morning Director of Technology & Venture Capital Research Michael A. Robinson likes the most.
Michael's been a giant in tech investing for more than 30 years. As a leading analyst and tech journalist, he's been on the forefront of just about every major emerging technology story of the last decade.
He's even been nominated for a Pulitzer Prize.
His privileged access to technology-pioneering CEOs... prize-winning scientists... and high-profile industry insiders has allowed him to consistently give investors huge gains on remarkable breakthroughs like 3D printing, the mobile wave, and shale energy technologies well before anyone else.
Those who listened to his recommendations on rare earth metals, for example, would've seen cumulative gains of 990% in just 16 months.
That's why, when he has something to say about profit opportunities, we always listen.
And he says two of the most "expensive" stocks in the S&P 500 are actually "cheap" thanks to their explosive profit potential...
The Top Two Stocks to Buy on the S&P 500