In early February, investors caught a brief glimpse of a 2018 stock market correction when the S&P 500 500 briefly dove more than 10% between Feb. 2 and Feb. 8.
Even though both major market indexes rebounded shortly after that, the stock market pullback reminded investors that we are nine years into this bull market, and it won't last forever.
And now, stocks are quickly dropping again.
The Dow fell over 400 points yesterday (March 1) after U.S. President Donald Trump announced a 20% tariff on steel imports, and it plunged another 300 points today (March 2).
That has investors wondering if another stock market correction is coming.
Urgent: Feds use obscure loophole to threaten retirees. If you have a 401(k), IRA, or any type of retirement account, this could cause you to miss out on $68,870 or more. Learn more…
With stocks capable of that kind of turmoil, investors want to know how they can protect their money. After all, a 2018 market correction can have a major impact on your overall wealth and your retirement.
That's why right now is the exact time to prepare a "protection plan" in the event of a market correction. With a solid plan, you can actually profit if stocks plunge even more.
And we have two strategies to help you do just that…
Use Gold as a 2018 Stock Market Correction Hedge
The first safeguard strategy is to add gold to your portfolio. Gold is always a standard protection against uncertainty and volatility in the stock market.
Check out how gold performed during the 2008 financial crisis and stock market crash.
The Dow Jones gave up almost 50% of its value from peak to trough. At the same time, the price of gold gained 5%.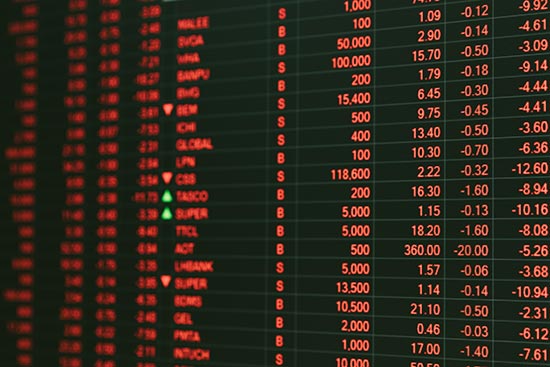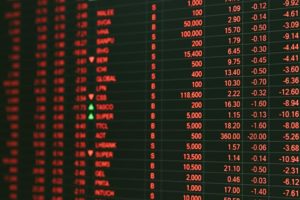 Money Morning Chief Investment Strategist Keith Fitz-Gerald recommends keeping 2% to 5% of your total portfolio in gold, to provide you with a hedge against uncertainty.
And while you can always buy physical gold in bars or coins, adding gold exposure is even easier than that.
The best way to gain gold exposure is through the SPDR Gold Trust ETF (NYSE Arca: GLD). As an ETF, it trades just like a stock, so there's no need to worry about shipping gold bars or insuring them against theft or less. Plus, GLD tracks the change in gold price, which means you're getting the same benefits of owning gold without any extra fees.
GLD currently trades at $125 a share, which means you can control more of it than an ounce of gold, which is currently $1,320.
While gold will help add some stability to your portfolio, you'll still want to own stocks with upside potential.
Our second strategy is to buy some of the most resilient, must-have stocks on the market.
The two stocks we're about to show you have double-digit upside this year and have a track record of performing even during market downturns.
Here's how you can profit from owning some of the best stocks during a market correction…
2 Top Stocks to Own During a Market Correction