Earlier this year, the United States began producing over 10 million barrels of oil a day. It's the highest level of production since 1970.
And the United States isn't the only North American country experiencing an oil boom...
Canadian oil companies are on track to generate a profit for the first time in three years thanks to growing international demand.
With this growth, North American oil production is hitting record highs for the first time in decades.
That's why we're bringing you the best oil stock to buy in order take advantage of this booming industry.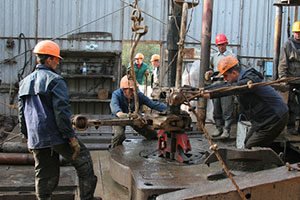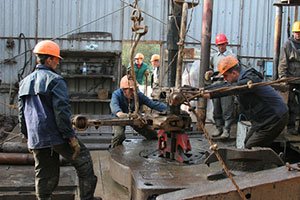 You see, companies that facilitate the transportation of this raw crude to refineries are extremely well positioned to profit.
The best oil stock to buy that we're bringing you today is a key player in transporting oil in North America.
In fact, it's on track for gains of nearly 80% thanks to growing production and demand...
Before we get to our pick, here's a closer look at the factors behind North America's recent boom and what it means for your money...
North American Oil Production Is Back - and So Are the Profits
After North American oil production peaked in 1970, the industry steadily declined over the next 40 years. Much of the international and domestic market was lost to rising oil powers like Saudi Arabia and Russia.
However, over the last decade, things have changed dramatically...
New drilling technology, oil discoveries, and increased global demand has allowed the United States to drastically increase production output and become a key player in the global energy industry once again.
Urgent: Oil prices could soar to $100 (or higher) ahead of largest IPO ever - click here to see how you could triple your money from oil's epic rise.
In the last 12 years, the United States has cut oil imports by 82% thanks to a healthy domestic supply. The nation has also bolstered its exports - China alone imported 50 million barrels of American oil in the first half of 2017.
Canada has experienced a similar turnaround over the last several years. After three years of struggling to generate a profit, the Canadian oil industry is expected to produce $1.4 billion in profit this year thanks to rising global demand.
As production has boomed, so have the bottom lines of North America's largest oil producers.
From 2016 to 2017, Exxon Mobil Corp. (NYSE: XOM) saw a 16% boost in profits, while Chevron Corp. (NYSE: CVX) saw a 30% boost. Texas-based ConocoPhillips Corp. (NYSE: COP) saw a strong 37.5% boost.
Best of all, this rebound shows no signs of slowing down.
ExxonMobil recently announced plans to increase domestic production fivefold by 2025. Plus, financial services company HIS Markit Ltd. (Nasdaq: INFO) says American oil production could reach 12 million barrels a day by the end of 2019.
And that's great news for our top oil stock to buy.
You see, booming oil production and demand also bolsters the bottom line of the oil transportation industry. These are the companies that maintain the pipelines and refinement centers crucial to delivering oil to the market.
The stock we're bringing you today is a key player in the oil transportation industry. The company handles over 25% of oil and natural gas transportation in North America - a figure that's certain to grow as oil production continues to increase.
Here's our top oil stock to buy right now - and why we think it could soar 90%...