While the hype surrounding Elon Musk's newest company is real, investors won't be able to buy Boring Co. stock soon. But that doesn't mean you won't be able to profit...
Elon Musk has achieved visionary status with his innovations in solar power, electric cars, and space flight.
Just Released: Our last Premium Stock Pick went on to double in four months. Now we're bullish on a company that's absolutely critical to the success of 5G. Get this pick for free here.
Now he's taken his vision to a more traditional industry: digging tunnels.
But there's much more to it than that, and that's what has Wall Street eager for a Boring Co. IPO.
Here's what makes the Boring Co. so exciting, as well as how you can even turn a profit on Musk's vision ahead of an IPO...
The Boring Co. Will Revolutionize Transportation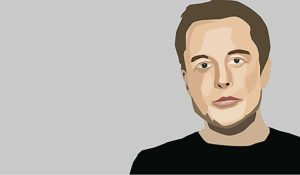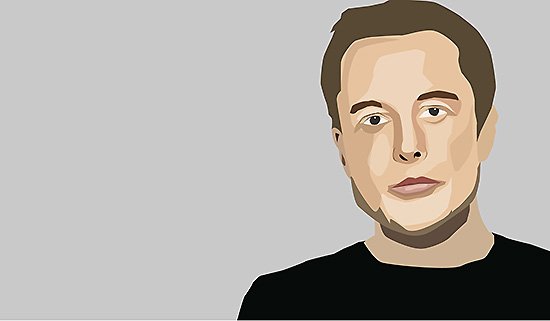 The Boring Co.'s name comes from its function as a tunnel-boring company. While that may not sound revolutionary, what Elon Musk plans to put in the tunnels is.
Musk is working to develop the new Hyperloop system of transportation, which could slash travel times between major cities. The Hyperloop concept relies on a frictionless vacuum tube as a track for pods to speed through.
Trips from New York City to Washington, D.C., for example, are estimated to take just half an hour using the Hyperloop. That's just a fraction of the current two and a half hour train ride it currently takes.
That's because the Hyperloop could travel at over 750 mph, according to Musk.
Even maglev trains, currently the global leader for speed, only travel at roughly 268 mph now.
But even though the Boring Co. has broken ground on tunnels outside of Washington, D.C., and Los Angeles, the Hyperloop is still just a concept.
Here's how far away a working Hyperloop system might be...
Why You'll Have to Wait to Buy Boring Co. Stock
Last summer, Elon Musk announced that Boring had won approval for creation of a tunnel between Washington, D.C., and New York City.
Boring has also begun work on Los Angeles and Baltimore tunnels since then. But still, many steps remain before investors can buy Boring Co. stock.
The next step is a viable, working design for the Hyperloop.
The design work is taking place through a set of competitions from research and industry groups, rather than through Boring Co. itself. Outsourced research groups are invited to develop the prototypes, which are then tested in California, on SpaceX's testing track.
The first tests started in early 2017, and the next one is slated to take place in the middle of this year.
At this point, no research team has hit the 750 mph speed yet.
But even with a working Hyperloop prototype, connecting the cities with tunnels may be more of a challenge.
Musk says he received verbal approval on the Washington-New York route, but that's not the same as formal, legal approval across the states, counties, and cities impacted by the route. That's not to mention issues arising from private property.
And even if the tunnels are completed with a working Hyperloop pod, the company would need to prove it can operate profitably before Boring Co. goes public.
Musk has said in the past that he wants his other private company, SpaceX, to be profitable before taking it public. We expect the same for Boring Co. Musk wants his companies to attain commercial viability before he takes them public.
But while the rest of the public waits for an IPO, there's still a way to profit from Musk's innovation in the meantime...
How to Profit Before a Boring Co. IPO
[mmpazkzone name="in-story" network="9794" site="307044" id="137008" type="4"]
Elon Musk's Tesla Inc. (Nasdaq: TSLA) might be written off as a trendy car company, but it's much more than that. And it's where Elon Musk focuses his most creative agenda...
That's proving to be hugely profitable for investors.
Shareholders of Tesla have achieved gains of 14,000% since its IPO. But its growth is not stopping there.
You see, Tesla isn't just a car company...
Money Morning Chief Investment Strategist Keith Fitz-Gerald has been telling investors for years that Tesla is much more than a car company.
Last May, Keith told readers that Musk is going to use his inventive spirit to revolutionize much more than just the automobile industry. Instead of being a "car company," Tesla may very well end up being the world's next great energy company.
Just look at Musk's response to the crisis in Puerto Rico after Hurricane Maria. It wasn't to ship the island a bunch of Tesla Model 3s. Musk and Tesla offered to rebuild Puerto Rico's power grid using Tesla solar cells and home batteries. The island accepted, and the first project, at the Hospital del Nino, went live within just 30 days.
This is just one example of Tesla using its battery technology supplement to replace the power grid. The company also won a contract in South Africa to install a 100-megawatt facility, which has the capacity to power 30,000 homes.
Musk has a vision of creating a series of "microgrids," which are complete energy systems that include solar panels, batteries, a generator, and an electric car. According to Bloomberg, these battery-backed microgrids are expected to attract $22.3 billion in investment over the next decade. Navigant expects that the power generated from these grids will reach 14.9 gigawatts by 2026, compared to just 238 megawatts today.
TSLA stock is trading at $331.10 per share, with gains of 54.94% so far in 2017. The company is expected to produce $3.44 billion in sales this quarter alone. Among analysts, the one-year price targets for TSLA reach as high as $500, which would produce another 58.66% gains over today's stock price.