Dara Khosrowshahi was hired in August 2017 to run Uber, but a lot of our readers are still asking, "Who is Uber's CEO?"
Khosrowshahi was the CEO of Expedia Inc. (Nasdaq: EXPE) from 2005 until 2017.
And he knows how to make a business – and its shareholders – a lot of money…
Over the last five years, the EXPE stock price has climbed 111.01%. In comparison, the Dow Jones Industrial Average has only climbed 63.24% during that same time.
And in just two years, the former Expedia CEO helped Expedia's market cap climb from $8.3 billion in 2015 to $21.75 billion in 2017.
He's proven himself as a capable leader, but he has a challenging road ahead of him with Uber.
Most importantly, he has to figure out a way to stop Uber from losing billions of dollars each year.
Here's what Uber's new CEO will have to change, as well as how you can profit on the tech unicorn even before an IPO…
Uber CEO Dara Khosrowshahi Has a Long Road to Change Uber
In November 2017, Khosrowshahi said he wants to take the company public by 2019, according to a Nov. 9, 2017, CNBC report.
But before that happens, Uber's new CEO wants the company to stop bleeding money…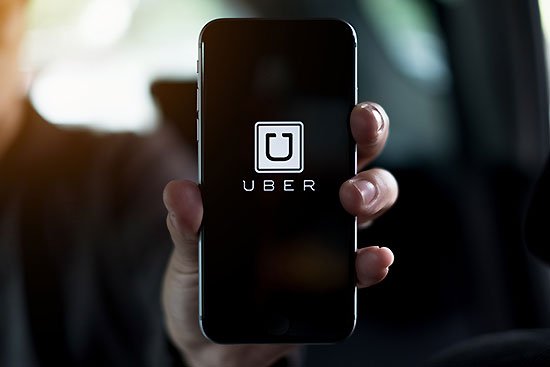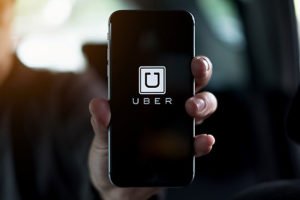 In an Aug. 30, 2017, CNBC report, Khosrowshahi told Uber's staff his priority is to "pay the bills."
In 2016, the ride-hailing app lost $2.8 billion. In 2017, Uber's losses increased 60.71%, to $4.5 billion.
On top of billion-dollar challenge, the new Uber CEO is tasked with a complete overhaul of the company's controversial work culture.
There were almost too many scandals to count in 2017 for Uber, but these were some of the most publicized.
19, 2017: Susan Fowler, a former engineer for the company, alleged in a blog post that she was sexually harassed.
23, 2017: Alphabet Inc. (Nasdaq: GOOGL) sues Uber for intellectual property theft.
27, 2017: Former CEO Travis Kalanick asks Uber Senior Vice President of Engineering Amit Singhal to step down amid emerging sexual harassment allegations from when he formerly worked at Google.
March 25, 2017: Uber suspended its self-driving car program in Arizona after a vehicle was involved in a crash.
Even though Khosrowshahi may be a great leader for Uber, we don't want anything to do with an Uber IPO right now.
The company isn't profitable, and there could be more fallouts from scandals before Khosrowshahi's tenure that emerge.
However, we still have a way to profit from Uber without having to buy a single share of Uber stock.
Yes, Uber isn't profitable, but private investors are willing to fork over billions of dollars to keep the company running. Uber has raised nearly $22 billion since 2009, according to CrunchBase.com.
And because Uber seems to have an endless supply of money to pay its bills, the best way to make money from the ride-hailing app is to become its landlord.
BIG, FAST PROFITS: This one pick paid 100% in seven days, then 205% the next day, and 410% by the next week. You've got to see how it's done…
Uber operates in 633 cities worldwide, which means it needs a lot of office space.
Fortunately, you don't need millions of dollars to buy a building and rent it out to Uber.
Through investing in a specific real estate investment trust (REIT), you can profit from Uber's growth.
And with a Money Morning Stock VQScore™ of 4, this company is a must-own…
This Is a Much Better Profit Opportunity Than Buying Uber Stock