The healthcare sector is one of the most lucrative places to invest in the United States, and it's about to get even more revolutionary thanks to CVS Health Corp. (NYSE: CVS).
And that makes CVS stock one of the best healthcare stocks on the market...
Amazon.com Inc. (Nasdaq: AMZN) announced on June 28 that it is acquiring PillPack Inc., which is an online mail-order pharmacy company.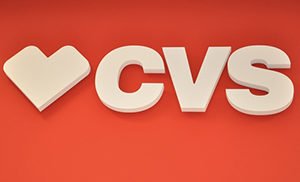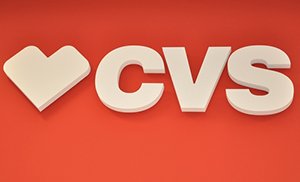 But some investors are abandoning the top healthcare stocks in the wake of a big announcement from Amazon. They reason a disruptive giant like Amazon will do to healthcare stocks what it's done to brick-and-mortar retail stocks.
That's simply the wrong way to look at it.
While we believe the healthcare sector is ripe for disruption, it's actually going to come from CVS, not Amazon.
Here's exactly what's giving CVS the edge over Amazon - and why buying CVS stock could be one of the most profitable moves you can make...
Why Amazon's Jump into Healthcare Spooked Investors
Amazon's acquisition of PillPack, an online pill-distribution company, grabbed headlines across the financial press for its potential to disrupt the healthcare industry.
PillPack advertises on its website that it is licensed to ship prescription medications to consumers in 49 states and that it reported profits of $100 million in 2017.
Must See: This method may be the only way in history to turn a small sum of money into $100,000 without batting an eye. Read more...
According to estimates from CNBC, insurance companies and patients spent close to $300 billion in 2015 alone on prescription drugs. There are over 4 billion prescriptions filled in the United States annually. Amazon is grabbing a slice of that pie with its PillPack acquisition.
The St. Louis Post-Dispatch reported in October 2017 that Amazon secured approval in 12 states to operate as a wholesale pharmacy. The company's entry into the pharmaceutical distribution sector had a hand in the three biggest U.S. pharmacy stocks taking nearly a 10% hit over the past year.
But investors fleeing the healthcare sector because of Amazon might be making a huge mistake.
You see, CVS is adapting, and they are revolutionizing the healthcare space even more than Amazon is.
In fact, analysts are expecting CVS stock to soar 35% over the next 12 months.
And we think it could go even higher.
Here's how CVS is taking on Amazon and changing the healthcare sector...
Why CVS Stock Remains Our Top Pick Among Pharmacy Stocks