The healthcare sector is one of the most lucrative places to invest in the United States, and it's about to get even more revolutionary thanks to CVS Health Corp. (NYSE: CVS).
And that makes CVS stock one of the best healthcare stocks on the market...
Amazon.com Inc. (Nasdaq: AMZN) announced on June 28 that it is acquiring PillPack Inc., which is an online mail-order pharmacy company.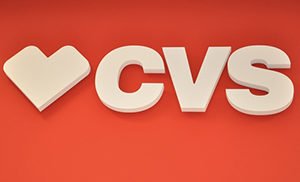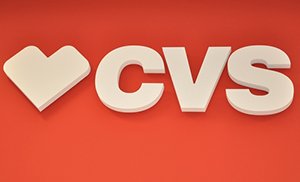 But some investors are abandoning the top healthcare stocks in the wake of a big announcement from Amazon. They reason a disruptive giant like Amazon will do to healthcare stocks what it's done to brick-and-mortar retail stocks.
That's simply the wrong way to look at it.
While we believe the healthcare sector is ripe for disruption, it's actually going to come from CVS, not Amazon.
Here's exactly what's giving CVS the edge over Amazon - and why buying CVS stock could be one of the most profitable moves you can make...
Why Amazon's Jump into Healthcare Spooked Investors
Amazon's acquisition of PillPack, an online pill-distribution company, grabbed headlines across the financial press for its potential to disrupt the healthcare industry.
PillPack advertises on its website that it is licensed to ship prescription medications to consumers in 49 states and that it reported profits of $100 million in 2017.
Must See: This method may be the only way in history to turn a small sum of money into $100,000 without batting an eye. Read more...
According to estimates from CNBC, insurance companies and patients spent close to $300 billion in 2015 alone on prescription drugs. There are over 4 billion prescriptions filled in the United States annually. Amazon is grabbing a slice of that pie with its PillPack acquisition.
The St. Louis Post-Dispatch reported in October 2017 that Amazon secured approval in 12 states to operate as a wholesale pharmacy. The company's entry into the pharmaceutical distribution sector had a hand in the three biggest U.S. pharmacy stocks taking nearly a 10% hit over the past year.
But investors fleeing the healthcare sector because of Amazon might be making a huge mistake.
You see, CVS is adapting, and they are revolutionizing the healthcare space even more than Amazon is.
In fact, analysts are expecting CVS stock to soar 35% over the next 12 months.
And we think it could go even higher.
Here's how CVS is taking on Amazon and changing the healthcare sector...
Why CVS Stock Remains Our Top Pick Among Pharmacy Stocks
[mmpazkzone name="in-story" network="9794" site="307044" id="137008" type="4"]
CVS remains one of this country's most popular and largest suppliers of health and beauty products and prescriptions.
CVS remains in the forefront of this industry because it has taken steps over the past decade to evolve with consumer preferences by diversifying its offerings.
And it's doing it again...
CVS changed its name to CVS Health in 2014 and eliminated tobacco products from the shelves of all of its pharmacy stores. This was one of the company's first efforts at rebranding itself to be a more holistic health-services organization that delivers more than just prescriptions.
Since making this move, CVS has continued to diversify its health-related offerings. One way it has done this is by transforming many of its traditional pharmacy outlets into express medical clinics.
That plan began to take shape last year, when the company acquired Aetna Inc. (NYSE: AET) at a price tag of $69 billion. This new acquisition allows CVS to expand its services to customers, ranging from the treatment of a minor illness to monitoring a chronic condition.
The new CVS clinics make it simple for people with a time-sensitive or chronic health condition to the get the care they need at an affordable price.
Being able to see a licensed healthcare provider at any time of day is one service Amazon simply can't provide right now.
CVS Health Chief Operating Officer Jon Roberts says that the latest acquisition by the company will allow it to remain competitive and also transform it into a "performance-based network."
That's already been paying off for the company.
According to CNBC, the company reported Q2 adjusted earnings per share of $1.69 and revenue of $46.7 billion compared to analyst estimates of $1.61 and $46.4 billion. Revenue was up 5.7% from the same quarter a year earlier, which was boosted by an 8.3% growth in pharmacy revenue.
The stock has a high price target of $100 from Wall Street analysts. At the current share price of $69.05, this represents gains of 35% for today's investor.
But as it transforms into a one-stop healthcare facility, its prospects can rise even higher.
If You Want Proof You Can Make Over $100,000 by Rolling Stocks Over and Over Again... Pay Close Attention
Right now, even with all the market uncertainty, there's truly a ridiculous amount of money to be made from stocks if you follow this secret.
It's a secret that, as you'll see, is unique in the entire history of investing.
It's a method that gives you a real chance to ONLY buy well-positioned stocks expected to go up.
And because nobody understands your financial needs and time horizons for retirement better than you do, it's also a method that gives you the opportunity to make as much money as you see fit.