Solar power has the potential to disrupt the energy industry the same way the invention of the automobile changed transportation forever.
But too many investors have gotten burned by poor or downright fraudulent companies in the burgeoning solar industry.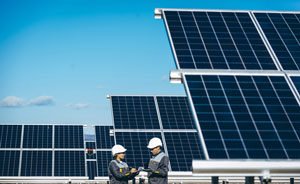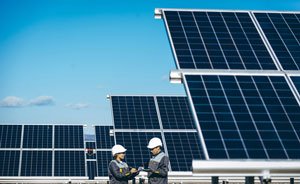 We want to change that because the growth potential in this industry is simply too high to ignore. Today, we're showing you our favorite solar stock of 2018, so you can profit from one of the best solar companies out there.
Estimates are that the market for solar energy alone will soar to $422 billion in 2022 from just $86 billion in 2015. That's a skyrocketing 390% increase in only seven years.
But it gets even better...
The EIA forecasts the solar industry will grow 500% by 2040, doubling in size.
Part of the reason is the rising use of energy across the globe, especially in nations where the population is rapidly growing, like China and India. The EIA projects energy demand increasing by 25% through 2040.
While fossil fuels won't go away entirely, renewable sources will be needed to meet this growing demand. In fact, Bloomberg reports that wind and solar are forecast to provide 64% of new energy coming online globally over the next 25 years.
Don't Miss Out: The Treasury is sitting on an $11.1 billion cash pile, and a loophole entitles Americans to a sizable portion. Some are collecting $1,795, $3,000, or $5,000 every month thanks to this powerful investment...
And as solar power production soars to meet this demand, the right solar companies are sitting on a veritable goldmine.
That's why we've done the research to find the one solar stock to buy right now.
Not only does this company have a unique, sustainable business model - it's backed by some of the biggest investors in the world.
It's why Wall Street analysts are projecting the stock to more than double in price over the next year...
The Best Solar Stock to Buy in 2018