Legal cannabis is hitting the investing community like a storm, but that means investors need to be extra vigilant about marijuana penny stock scams.
The benefits are clear: pot penny stocks have the potential to rocket higher in a matter of days and cost less than $5.00 a share to enter.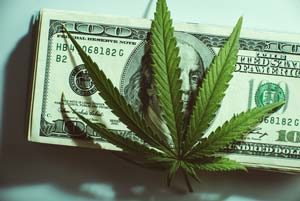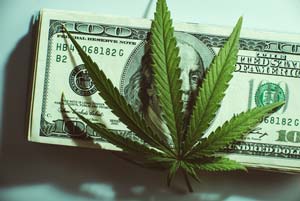 Cannabis Science Inc. (OTCMKTS: CBIS) is a perfect example.
Last January, the stock jumped from $0.07 a share to $0.11 a share in just a month. That's an easy 57% gain with a minimal investment.
But since many penny stocks are in companies most haven't heard of and trade over the counter, scams abound. That's why you need to exercise caution and know how to avoid marijuana penny stock scams.
And it's also why we're going to show you how to keep your money safe and avoid penny stock scams with our two helpful tips...
How Marijuana Penny Stock Scams Work
Here's a recent example of the danger.
Last February, the newsletter 420 investor noted that mCig Inc. (OTCMKTS: MCIG) had an irregularity. The company's chief executive officer, Paul Rosenberg, didn't disclose his sale of 2.1 million shares of the stock in the fiscal year ending on April 30, 2016. The newsletter's founder noticed the sale by examining mCig's 10-K filings. They showed the CEO owned only 20.9 million shares in 2016, but had owned 23 million the year before.
The 4 Cannabis Stocks to Buy Now - Profits of Up to 1,000% Could Be Likely This Election Year!
Sign up for SMS so you never miss special events, exclusive offers, and weekly bonus trades.
Now, top executives selling their stock is legal, but regulations require they file a Form 4 so the public knows about it. Selling stock could have a material bearing on the financial status of the company, and investors in the United States are entitled to know it.
So Rosenberg's failure to file a Form 4 was viewed as a highly questionable - potentially a scheme to keep investors' confidence high while he cashed out of the company.
But that's not the only way pot penny stock scams work.
A company once known as CannaVest, currently called CV Sciences Inc. (OTCMKTS: CVSI) was a top-performing cannabis stock five years ago. It skyrocketed 700%, rising to $40 per share in 2013 from just $5.00. In fact, it kept going in 2014, ultimately rising to $69.90 per share.
Since then, though, CannaVest has fallen enormously. Today, it trades at just $4.82 per share.
You see, this June, the U.S. Securities and Exchange Commission (SEC) charged CannaVest with fraud for actions it took in 2013.
In 2013, the charge alleges, CV Sciences and the CEO, Michael Mona, Jr., overstated the company's asset value. As a result, investors were led to think the Nevada-based company had more cash than it actually possessed.
Mona indicated that CV Sciences had purchased PhytoSphere Systems, a hemp company, paying $35 million. But in fact, the price paid was significantly lower, and Mona knew that. In the third quarter of 2013, the company recorded the purchase at an $8 million price and didn't acknowledge that the deal's value was majorly overstated in the first and second quarters.
Knowingly stating inaccurate numbers is grounds to charge financial fraud according to the SEC, which is why charges were brought.
The SEC has the power to suspend trading on a stock whose leadership has been convicted of financial fraud. A suspension of trading, should it ever occur, causes investors to lose most or all of their money because they can't sell the stock.
So this type of financial fraud puts the portfolios of its investors at risk.
The CannaVest stock fraud and other marijuana penny stock scams may tempt investors to just steer clear of the sector.
But you don't have to if you know how to spot these scams...
Avoid Marijuana Penny Stock Scams, Tip No. 2: Look for Name Changes
Companies can change their names occasionally, and it's often normal.
But the Financial Industry Regulatory Authority (FINRA) points out that cannabis companies who have frequently changed their corporate name have a high potential for manipulation or fraud.
CannaVest, which currently trades under the moniker CV Sciences, is a case in point. In 2013, investors knew it by the first name. The current name reflects a change after the alleged fraud occurred, in 2015 and 2016.
FINRA has other examples.
One company, it notes, has changed its corporate name within the last 10 years four different times. While FINRA doesn't publish the names of frequent name changers, it does note that many companies who change names often do it so investors don't know it's the same company they may have heard about doing a not-so-savory deed.
FINRA indicates that investors interested in a company should search for name changes, via looking at press releases and quarterly reports. The SEC maintains a corporate filing database, EDGAR, in which investors can find these.
And our second tip may be even more crucial...