For cryptocurrency investors, 2018 has been a minor disappointment. But that's not going to last, according to our latest Bitcoin price prediction. A record-breaking rebound could be in the works.
Money Morning Defense and Tech Specialist Michael Robinson believes the price of Bitcoin could skyrocket to $100,000 per coin.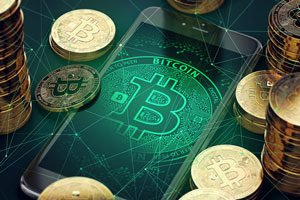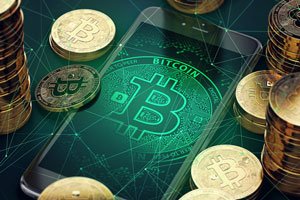 Some early crypto investors may have already fled the scene, and there are others who believe that they've missed their opportunity. The truth is that it is still incredibly early for this lucrative market.
Not only is it not the time to abandon Bitcoin investments, but rather, it could be time to double down.
Here's why Michael is releasing such a bold Bitcoin forecast...
Why It's Not Too Late to Invest in Bitcoin
The price of Bitcoin is down over 50% in 2018, but that just might mean that this is the perfect opportunity to buy the cryptocurrency before a massive rebound.
Bitcoin began 2018 around $13,400 and has since tumbled to hover near $6,000. Unfortunately, some investors who witnessed over 1,800% gains in 2017 have become disillusioned.
You see, much of last year's gains can be attributed to speculation, but that doesn't mean there is no value in Bitcoin or that a rebound isn't around the bend.
Most People Don't Know This About Bitcoin: A systems upgrade expected any day now could send Bitcoin to $100,000. Go here to see why Bitcoin's not dead... and how it could make you millions.
Bitcoin's true value comes from its utility as a decentralized currency, and that value continues to grow.
This pioneer cryptocurrency had its start at the peak of the financial crisis in 2008.
Someone using the pseudonym Satoshi Nakamoto bought the domain "bitcoin.org" and subsequently released a white paper explaining the concept of a cryptocurrency.
Bitcoin's first mining took place in 2009, and the first transaction was just a year later, when another user traded 10,000 bitcoins for a pizza. Amazingly, those coins would be worth over $62.6 million today.
While not considered a mainstream currency, Bitcoin was used extensively for several years on the online black market. A website called Silk Road began using it as an untraceable method of payment for less-than-savory and illegal goods. By the time the site was shut down, it had facilitated more than 1.2 million transactions with Bitcoin valued at roughly $1.2 billion.
But Bitcoin's revolutionary properties soon caught the attention of mainstream investors and the wider public.
Venture capitalists such as the Winklevoss twins of Facebook Inc. (NASDAQ: FB) fame began investing in crypto, and by 2013, the value of Bitcoin in circulation had reached $1 billion.
The Winklevoss twins are currently working to create a Bitcoin ETF.
And as Bitcoin garnered more attention, its usage continued to widen. Consumers can now use Bitcoin to buy a house, purchase goods and services, and book travel through some of the world's most successful companies.
By December 2017, Bitcoin prices hit their peak of $19,025.
While the mania underlying Bitcoin's surging price has died down, its use as a currency continues to grow.
The technology underlying Bitcoin, the blockchain, is also now finding widespread use in a variety of industries such as healthcare, banking, and real estate. Companies that are using blockchain haven't necessarily adopted Bitcoin as a payment method, but this is certainly on the table for some in the future.
Cryptocurrencies are listed as a business threat in the 10-K filings of Goldman Sachs Group Inc. (NYSE: GS), JPMorgan Chase & Co. (NYSE: JPM), and Bank of America Corp. (NYSE: BAC).
But not all cryptocurrencies are created equal, and Bitcoin has a huge advantage over its rivals since it was the first and most widely used coin. Investors who want to buy a cryptocurrency are also most likely to buy Bitcoin because it has biggest name recognition and it is the most widely available among exchanges.
Robinhood and Square Inc. (NYSE: SQ), both successful financial platforms, are considering adding cryptocurrency buying to their platforms.
They're not the only ones who are expanding the availability of crypto trading.
Several stock exchanges are either launching or developing platforms to allow cryptocurrency trading. Among these are the Jamaica Stock Exchange (JSE), the Malta Stock Exchange, the Gibraltar Stock Exchange, and Boerse Stuttgart in Germany.
There may also soon be even more to buy. Sure, there are more cryptocurrencies launching all the time. But the Winklevoss twins also want to create a Bitcoin ETF, which will make it even simpler to invest in cryptocurrencies.
In short, we're still in the early stages of Bitcoin's adoption, and with wider usage, its price will continue to grow.
But there's one more major reason Michael is predicting Bitcoin will skyrocket...
Why We Believe Bitcoin Could Hit $100,000