In order to help Money Morning readers identify the best investment opportunities, we're taking a close look at the five best penny stocks the watch in November 2018.
Now, you already know penny stocks can be risky. That's why we aren't watching just any penny stock. Instead, we're only looking for profitable companies trading on major exchanges.
And the best way to find the best penny stocks to invest in is by using the Money Morning Stock VQScore™ system.
The VQScore system pinpoints stocks that have a strong chance at producing triple-digit returns. We then screen out stocks that are currently trading for less than $5 a share - the U.S. Securities and Exchange Commission's definition of a penny stock.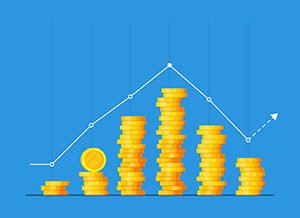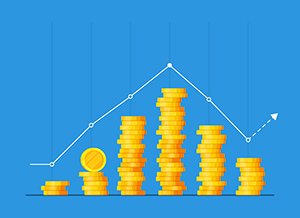 This week, we've identified five penny stocks with spectacular growth potential in November.
In fact, our top penny stock to watch in November could generate returns of over 135%...
Top Penny Stocks to Watch in November, No. 5: United Microelectronics Corp.
Based in Hsinchu, Taiwan, United Microelectronics Corp. (NYSE: UMC) is the nation's first semiconductor company.
UMC is best known for manufacturing integrated circuits incorporated into digital processing products created by companies like Nvidia Corp. (NASDAQ: NVDA).
Because UMC is a prominent supplier to the world's largest semiconductor manufacturers, the company is well positioned to take advantage of the growing demand for semiconductors.
From Biggest Foe to Biggest Advocate: Former Speaker John Boehner voices his full support for marijuana legalization - and reveals the three key events that will transform the industry forever. Watch now...
The rise of crypto mining and esports has created a ravenous demand for semiconductor chips since they play an essential role in facilitating both mining and esports.
Because of growing demand, global semiconductor industry sales are expected to jump 7% from $408 billion in 2017 to $439 billion in 2018 alone.
UMC is cashing in on the global boom, pushing up its net income for continuing operations over 60%. And it shows no signs of slowing down.
UMC stock currently trades at $1.86 and has serious potential to keep rising as the semiconductor industry soars.
In fact, analysts see the company's stock jumping as high as $2.50 in the near future - a gain of 34%.
While that's a strong gain, our next penny stock to watch in November is on track to gain even more...
Top Penny Stocks to Watch in November, No. 4: Mechel Mining Co.
Russia-based Mechel Mining Co. (NYSE: MTL) is one of the nation's largest mining companies.
Producing coal, steel, iron ore, and silver, MTL has expanded its reach around the globe over the last decade through a series of acquisitions.
Over the last 14 years, MTL bought nine companies, building a business presence across resource-rich regions in Russia and the Pacific.
Since 2014, these takeovers have generated significant growth for MTL. In the last four years, its gross profit has climbed an impressive 52%, and its operating income has expanded a whopping 547%.
And analysts think this stock still has room to run, setting a price target on MTL of $4.00, forecasting a 43% return from today's share price of $2.71.
Top Penny Stock to Watch in November, No. 3: Rite Aid Corp.
Rite Aid Corp. (NYSE: RAD) is a national drugstore chain known for providing both over-the-counter medicine and prescription pharmaceuticals.
Mounting competition from CVS Health Corp. (NYSE: CVS) and Walmart Inc. (NYSE: WMT) has driven the company's stock down over 60% in the last year.
Special Rebroadcast: John Boehner just revealed why he's going ALL IN on marijuana... and exactly how ordinary Americans can make a fortune from this hundred-billion-dollar industry. Click here to watch...
However, the stock's decline has created a spectacular buying opportunity.
Earlier this year, Rite Aid received federal approval to move forward with a proposed merger with Albertson Companies Inc., a privately owned American grocery conglomerate.
Albertsons is currently the second largest supermarket chain in North America, controlling 1,075 stores under various brands across the United States.
The merger has created a tremendous growth opportunity for Rite Aid, which will be able to use Albertsons to expand their distribution network and reach a larger customer base.
The potential for expansion has analysts giving Rite Aid a high price target of $1.75 - a 65% gain over today's share price of $1.06.
Top Penny Stock to Watch in November, No. 2: Southwestern Energy Co.
Southwestern Energy Co. (NYSE: SWN) is a natural gas exploration firm headquartered in Spring, Texas.
Focused on exploration and production in the Appalachian Basin regions in Pennsylvania and West Virginia, SWN currently controls 918,535 acres for potential development.
As of December 2017, SWM had roughly 2.5 million barrels of estimated oil reserves on hand, 75% of which was natural gas.
SWM's significant reserves have allowed the company to weather the oil and energy market's significant volatility over the last two years. Since 2016, SWM's gross profits have increased 58%.
The company's ability to weather volatility has also allowed SWM to maintain a return on equity (ROE) of 35% - leagues ahead of the oil industry's average ROE of 1.97%.
With oil demand likely to rise for the foreseeable future, SWM will be able to put its reserves on the market and make a killing in the process. It will also be able to weather any future downturns in the volatile energy industry.
SWN currently trades around $5. However, analysts see the company's stock heading to a high of $10 - a gain of nearly 100%.
Any triple-digit return is evidence of a strong investment. However, our top penny stock to watch in November blows this potential gain out of the water.
It's a mineral exploration firm on track to generate a return of over 130%...