This is the first week of cannabis earnings reports since Canada fully legalized all marijuana use on Oct. 17. The reports could be a bellwether for just how lucrative legalization will be for cannabis stocks in 2019.
Some of the biggest names in cannabis stocks reported earnings this week, including Aurora Cannabis Inc. (TSE: ACB), Tilray Inc. (NASDAQ: TLRY), Canopy Growth Corp. (NYSE: CGC), and Cronos Group Inc. (NASDAQ: CRON).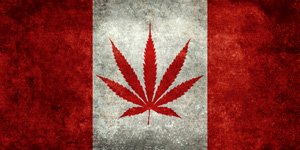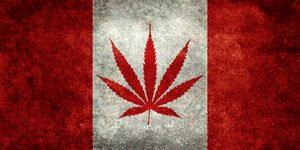 To help you ignore the noise and find the most profitable takeaways, we've put together a list of the three most important results for cannabis investors.
Just about every cannabis investor will find something to be excited about here too, from exploding revenue to the market creating even more opportunities to invest in.
And to help you make the most of these opportunities, we'll also show you how to assemble the perfect cannabis stock portfolio…
Takeaway No. 3: Cannabis Revenue Is Surging
There was a lot of excitement about the growth potential marijuana legalization presented, and so far it has far exceeded the hype.
Cronos's earnings report showed revenue surged 187%, even though it isn't active in every Canadian province just yet. It's also still waiting on a license to sell plants grown in its new 280,000-square-foot facility in Ontario.
Aurora announced its revenue rocketed 260% higher since this time last year. That's due in part to Aurora comprising nearly a third of Ontario's online marijuana sales since Oct. 17.
And Tilray nearly doubled its revenue since last year.
Perfect Pot Stock Portfolio: Every single stock is in the black. Learn more.
That revenue surge came even as marijuana prices fell more than a dollar per gram, dropping from $7.53 to $6.21 as the supply buildup before legalization weighed on prices. But the marijuana price drop is temporary. Growers will more effectively match their production to market demand now that it's more predictable.
All told, revenue went through the roof for three of the biggest marijuana companies in the world thanks to Canada's legalization, and that's just the start. These companies are still expanding throughout Canada, are still waiting for complete recreational licenses, and marijuana prices will rebound soon. Those are three major catalysts moving forward.
Plus, we saw even more good news for marijuana in earnings reports…
Takeaway No. 2: Medicinal Marijuana Isn't Taking a Hit – It's Growing Too
Investors were concerned medical marijuana companies might lose market share to recreational use when all forms of cannabis were legalized.
That's exactly the opposite of what happened.
Aurora actually saw in increase in medicinal customers since Canada legalized recreational cannabis. Tilray's earnings report chalked up their 86% revenue surge to growing demand for medicinal marijuana.
Aurora's CEO Terry Booth told analysts medical marijuana patient visits and demand grew after the Oct. 17 legalization date. He believes the biggest growth prospect in the industry remains in medicinal cannabis.
We're encouraged too, since it means the growth prospects for both recreational and medicinal companies remain bright.
And it's also why this remains one of the best opportunities to invest in cannabis stocks…
Takeaway No. 1: This Is Just the Start for Cannabis Stocks