Just when oil investors thought the worst was over and oil prices were on an upward trajectory, they were hit with the 2018 oil crash.
Oil prices have plummeted 25% in little more than a month, dropping from just over $76 a barrel on Oct. 3 to $57 a barrel today.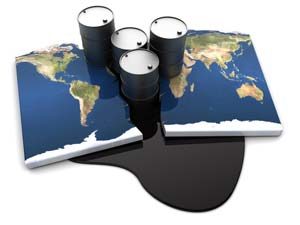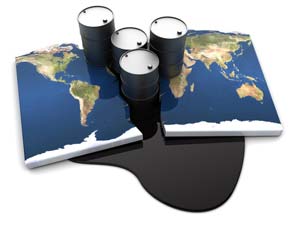 And the oil crash may not be over. West Texas Intermediate crude oil effortlessly fell through its 50-day and 200-day moving averages, what many traders considered key resistance levels. That means we may not have hit the bottom of the oil price drop just yet.
Now that we're officially in an oil bear market, oil stocks are reeling.
Exxon Mobil Corp. (NYSE: XOM) plunged 10% since Oct. 9. Phillips 66 (NYSE: PSX) is down more than 18%. Valero Energy Corp. (NYSE: VLO) fell a whopping 32%.
So when will the oil crash end?
Let's take a look at what started it in the first place, and how you can turn it into an opportunity to bag a big-time payday...
What Caused the 2018 Oil Price Crash
The simple reason oil prices crashed is because of political disputes between the United States, Saudi Arabia, Russia, and Iran.
High oil prices are great for oil producers, but bad for consumers. Saudi Arabia and Russia prefer higher oil prices because oil exports make up a huge part of their economies. Saudi Arabia's oil industry makes up 87% of its budget revenue and 90% of its exports. Russia's oil industry makes up 52% of its federal revenues and 70% of its exports.
That's why Saudi Arabia leads OPEC to cap or tighten oil production, and why Russia often joins. Producing less oil might hurt their economies in the short term, but by limiting supply, oil prices will rise in the long term.
TRUMP CAN'T STOP THIS: No matter how much he talks about oil and "clean, beautiful coal," there's little he can do to halt the momentum of this $100 billion "super fuel." Click here for more...
That strategy had been working since November 2016, when OPEC and Russia agreed to cut oil production. Oil prices surged 76% between then and Oct. 3.
But even though the United States has a robust oil industry, its consumers rely on cheap oil for transportation and manufacturing, which is why U.S. President Donald Trump didn't like the way the deal was working.
In order to get Saudi Arabia and Russia to stop limiting their oil production and driving prices higher, he offered to ratchet up economic sanctions on Iran, which had recently been relaxed by the Obama administration. Iran is currently the world's seventh largest oil producer, but with the fourth largest reserves in the world, it can produce even more oil.
If Iranian sanctions could be re-imposed, capping the market for one of the world's largest oil producers, Saudi Arabia and Russia could pump more oil. It would also mean Saudi Arabia's biggest regional rival would take a giant economic hit.
The Saudis took the deal in June, and worked to ratchet up their oil production and push OPEC producers to do even more.
But what happened next is shocking...
[mmpazkzone name="in-story" network="9794" site="307044" id="137008" type="4"]
When the time came for American sanctions to hit Iran this fall, the results were underwhelming. Traders and analysts alike realized Iran would still be producing and exporting oil, even as the Saudis were producing more, creating a new supply glut.
That sent prices spiraling down.
And there may be no end in sight. Between the geopolitical infighting and market manipulators, it's a bleak time for oil investors.
But there's a way out of the crude oil "death spiral."
High-profile investors have unloaded $4.7 billion in oil holdings, moves we believe are connected with a new, $100 billion "project."