Ultimate Fighting Championship (UFC) and Miss Universe pageant owner Endeavor Group Holdings Inc. (NYSE: EDR) filed for its IPO on May 23.
That has investors excited about the chance to own Endeavor stock. It's Hollywood's largest talent agency, after all. But while that's exciting, the Endeavor IPO could be risky for retail investors.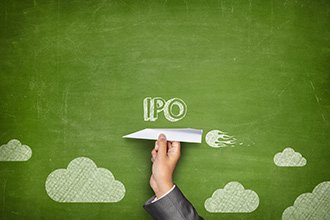 Instead, Money Morning has a backdoor play on Endeavor stock without the risk. And we'll show you that shortly.
But first, here's everything you need to know about the Endeavor IPO and why you should avoid Endeavor stock for now...
Here's What Endeavor Group Does
Based in California, Endeavor Group Holdings was created as the result of a merger. Endeavor Talent Agency and 121-year-old William Morris Agency combined operations in 2009. Since then, the company has expanded to selling media rights to over 160 countries.
Its co-CEOs are former Endeavor Talent Agency executives Ari Emanuel and Patrick Whitesell, both of which were on Fortune's 2010 "Businessperson of the Year" list.
Endeavor is the owner of UFC and Miss Universe. Yet it also has its hands in much more. The talent agency represents theatres, television, movies, music, e-sports, the NFL, and the NHL. And it even dabbles in e-commerce and digital publishing.
It's partnered with companies such as Vice Media, and it also works with Zumba Fitness, Seth MacFarlane, and Coachella Music Festival.
Top 5G Stocks: Silicon Valley insider Michael Robinson has just released the most comprehensive 5G wealth report on the planet. We have a limited number of copies available. Learn how to get yours here.
Endeavor's talent agency empire also caught the attention of Silver Lake Partners. This private equity firm has investments in companies like AMC Entertainment Holdings Inc. (NYSE: AMC), Alibaba Group Holding Ltd. (NYSE: BABA), and Dell Technologies Inc. (NYSE: DELL).
As of 2012, Silver Lake has a 51% minority stake in Endeavor Group Holdings. However, Endeavor has done some investing itself as well.
In 2013, Endeavor invested in Droga5. Droga5 is an advertising agency with major accounts such as Anheuser-Busch InBev N.V. (NYSE: BUD) and Coca-Cola Co. (NYSE: KO). But it also represents Motorola Solutions Inc. (NYSE: MSI), Under Armour Inc. (NYSE: UAA), Visa Inc. (NYSE: V), and Spotify Technology S.A. (NYSE: SPOT).
And beyond investing and representing major brands, Endeavor works in philanthropy. Endeavor assists disadvantaged kids with art and education through its WME Foundation.
Some big names have worked with Endeavor's foundation too. They include Charlize Theron, Alicia Keys, Hank Azaria, and Usher. Even Dwayne Johnson has invested in the company.
So, Endeavor is more than a talent agency. With its hands in so many different industries, it's developed into an empire.
But Endeavor's financial situation is a bit deceptive.
Here's What Endeavor's IPO Reveals About Its Financials
With the filing of its IPO, Endeavor revealed its lead underwriters will be JPMorgan Chase & Co. (NYSE: JPM), KKR & Co Inc. (NYSE: KKR), Goldman Sachs Group Inc. (NYSE: GS), Morgan Stanley (NYSE: MS), and Deutsche Bank AG (NYSE: DB).
Its IPO also revealed it would be filing under the Endeavor stock ticker "EDR" on the New York Stock Exchange. Yet no Endeavor stock price or IPO date is available.
But Endeavor's IPO filing showed it would offer $100 million in shares. These shares include Class A common stock, Class B stock, Class X stock, and Class Y stock. But it's important to note MarketWatch says that will change within a few months.
Outside of Class B shares, the rest offer varying degrees of voting rights. Class A and X stocks will have one vote per share, while Class Y stocks will give owners 20 votes for every share.
The complex share structure is no surprise since many IPOs are designed to reward early investors. And Endeavor has several big names to please.
When Silver Lake Partners invested in Endeavor in 2012, it put in $700 million. SoftBank Group Corp. (OTC: SFTBY) invested roughly $250 million. That $700 million resulted in Silver Lake's 51% minority stake. SoftBank now has a 5% stake.
And sure, this makes Endeavor stock sound like a "must buy" at the IPO, but its financials are much weaker than they appear.
Endeavor has a long-term debt of $4.6 billion. Beyond that, its liabilities are roughly $7 billion. This is due to franchise depreciation, discontinued operations, mergers, and write-offs.
In 2018, Endeavor's revenue increased by 20% from 2017 to $3.61 billion. Unfortunately, it operated at a loss for roughly five years with $4.6 billion in debt.
While the company reported positive net income in 2018, this was due to a major sell-off. In fact, its net income was a positive $231 million as a result of selling its IMG college sports marketing unit. And it sold for $400 million. This means its operating expenses are still well above its actual income.
In the first quarter of 2019, Endeavor's EBITDA fell 10% to $84 million. And its margins between 2018 and today shrunk from 28.3% to 8.3%. So, Endeavor's long-term profitability is going down.
Yet its financial health isn't the only risk factor for investors. In fact, there's controversy swirling around Endeavor on two fronts...
Here's the Endeavor Controversy
In 2017, action-star Terry Crews spoke out about an incident with Adam Venit, head of Endeavor's motion picture department. Crews said that at a work party in 2016, Venit had groped him.
This immediately sparked backlash online. Shortly after Crews spoke out, Endeavor launched an internal investigation. This resulted in Adam Venit receiving unpaid leave for one month.
Venit eventually returned to work, and Crews' lawyers have been filing suit against him ever since, even requesting that he take accountability for his predatory and sexual behavior.
And the controversy goes further than allegations over sexual assault.
Once Endeavor shifted into content production and investing, conflicts of interest popped up.
In fact, there's an ongoing dispute between the Writer's Guild of America (WGA) and Endeavor right now. The WGA wants to break a 1976 agreement between writers and agencies for writers to work with other agency clients.
Writers believe the agents will strike deals to cash in on their own interests, while writers get the short end of the stick with deals.
Poor financials, sexual assault, and the company's WGA dispute make Endeavor stock risky.
But we have a safer backdoor investment for Endeavor stock instead. This play can help investors get in on early IPOs without dealing with the volatility.
Here's Our Backdoor Play on the Endeavor IPO
[mmpazkzone name="in-story" network="9794" site="307044" id="137008" type="4"]
Our backdoor play on Endeavor is First Trust US Equity Opportunities ETF (NYSE Arca: FPX).
And while we prefer stocks over index funds, this ETF is an excellent way to get in on new IPOs.
In fact, what makes FPX great for IPOs is that you don't have to worry about the volatility. This is because FPX has plenty of holdings in other newly public companies.
Some of these include Verizon Communications Inc. (NYSE: VZ) and PayPal Holdings Inc. (NASDAQ: PYPL). Having a diversified portfolio with big and small companies is great for investors. It'll broaden your portfolio while also giving you access to the newest "unicorn" IPOs.
For example, look at the Snap Inc. (NYSE: SNAP) 2017 IPO. When it went public in March 2017, its share value plunged over 64%. Yet FPX had holdings in Snap and still gained 25% in the same time.
And with 2019's massive IPO flops, FPX has been a safe investment for people like you and me. FPX's shares currently trade for $77.62 per share.
Mark My Words: If You Don't Invest in "5G" Right Now, You'll Regret It for the Rest of Your Life
Today, you have a rare chance to lock in a ground-floor opportunity from the biggest technology of the next decade.
I'm talking about 5G. Early investors in previous generations have seen windfalls like $51,000, $80,130, $113,660, and $565,640.
But this could be 100 times bigger than all the previous generations combined.
And we have a list of recommendations that can make you a fortune. Go here.